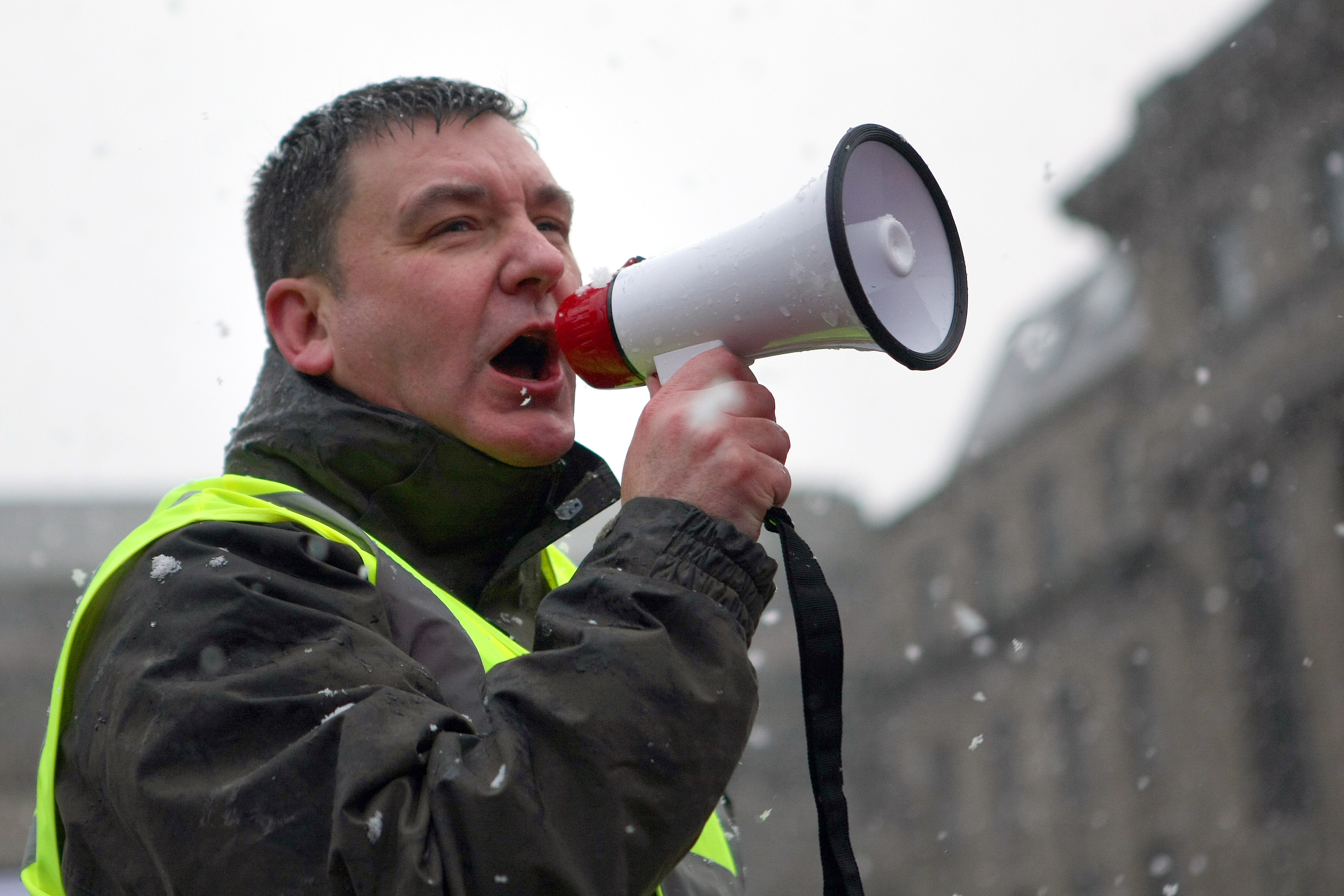 Controversial plans to introduce split shifts for social care workers were booted into the long grass after a tempestuous meeting in Dundee City Chambers last night.
The policy and resources committee had proposed introducing a new shift system for social care workers, who are responsible for delivering care to some of the city's most vulnerable people in their homes.
After two years of negotiations, the council proposed introducing a new shift system that would see staff retained on a range of contracts.
Some would work 30 hour per week, split shift contracts, while others would work a 25-hour per week with split shifts or just 23 hours a week with single shifts.
The SNP administration was left in no doubt about the opposition to the plans, which saw care workers and trade unionists pack the public gallery and line up around the City Chambers.
Council officers were even jeered when they suggested there was no evidence to support the view that split shifts have a negative impact on health.
Jim McFarlane, branch secretary of local government union UNISON, said there was widespread opposition to the changes amongst staff and accused the council of "threatening dismissal and re-engaging staff" on new contracts if they did not accept the changes.
He warned: "If you go ahead with this it has implications for every single council worker – we will ballot our members across the workforce."
Care worker Susan Marnie added those who had to accept reduced hours could lose between £300 and £350 a month.
West End Liberal Democrat councillor Fraser Macpherson said there "was no way in God's green Earth" he would vote for the proposal due to a lack of consultation with service users.
"It is completely unacceptable to move forward and not enter into any consultation with the service users who receive the service," he said.
To loud cheers, he added: "That is plain wrong, wrong, wrong."
Labour Lochee councillor Charlie Malone said the changes would destroy morale.
Although committee convener and council leader John Alexander argued they are necessary to cope with increasing demands, no other SNP member spoke in favour of the proposal.
Following a 10-minute recess, Mr Alexander proposed further consultation between the council, trade unions and service users with a report to be presented to councillors before the summer recess.
He said: "There will be more time for negotiation and more discussion. It may well come back with new options or the current options."
There were further cheers when the committee agreed to the extended consultation.