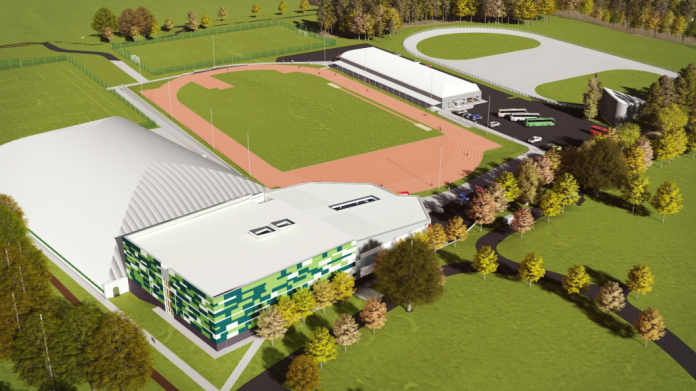 Campaigners are stepping up calls for the Scottish Government to exempt Dundee's new flagship regional sports centre from a potential £800,000 tax hit.
The Courier recently revealed the city's £32 million Regional Performance Centre for Sport may be subject to the huge bill after the Scottish Government announced plans to introduce business rates for new community sports and arts facilities.
The changes mean services run by arms-length external organisations (ALEOs) — such as the new Caird Park facility — are liable to be hit with large rate demands.
The Scottish Government has said it recognises the impact the changes will have in Dundee and confirmed it was in dialogue with the council to "reflect the importance of the centre to the city and to Scottish sport".
North East Liberal Democrat MSP Mike Rumbles, alongside his party-colleague, Broughty Ferry councillor Craig Duncan, have now demanded the Scottish Government ensures the Dundee facility is exempt.
Mr Rumbles said: "Any suggestion that the new centre should be taxed by the Scottish Government is absurd. The benefits the centre will bring to the community far outweigh the potential tax grab for the Scottish Government.
"The project is well underway and the council and developers have spent years weighing up the potential costs and design of the centre.
"The First Minister must provide assurances that the centre will retain its rates relief status, now and for the foreseeable future."
Councillor Duncan, who sits on Dundee City Council Regional Performance Centre project board added: "The Scottish Government has a duty to honour its current rates status for projects that are already underway.
"We need answers from the First minister but, unfortunately so far, she refused to rule out hitting Dundee with this sort of tax bill.
"I would very strongly argue that had Dundee City Council known about this possible £800,000 per year tax bill, we may have thought twice before proceeding. It is therefore up to First Minister to retain a level playing field for this new ALEO project which is already under construction."
A Scottish Government spokesman said: "Leisure and cultural venues currently run by council arm's-length bodies will continue to benefit from charity relief from non-domestic rates, following our recent rejection of the recommendation from the external Barclay review to end this relief.
"However, to mitigate against further expansion of arm's-length bodies, and to ensure the right balance between rates liabilities and protecting local services, we have decided to offset any additional relief benefit to councils.
"We do, however, recognise the challenge this poses to the Dundee project given how close to completion it was when this change was announced. That's why we are discussing a range of issues with Dundee City Council on the Regional Performance Centre which reflect the importance of the centre to the city and to Scottish sport."