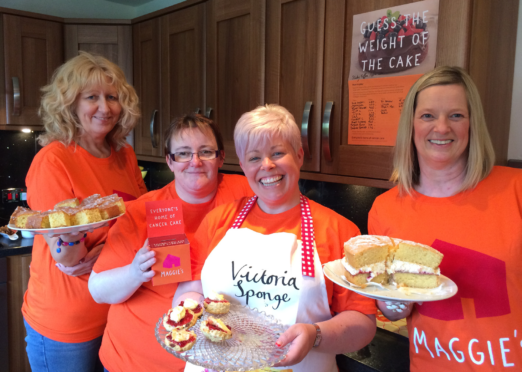 Cancer charity Maggie's Dundee is calling on people to join in with its annual Kitchen Table Day.
The charity wants people to create events around their kitchen table on April 27 in a bid to raise money for people with cancer.
The idea centres on the fact that all Maggie's Centres are designed with a big kitchen table at their heart to encourage people to open up about their experience with the disease.
Lesley Howells, centre head at Maggie's Dundee said: "I can't wait to see the wonderful events that people in Tayside and Perth & Kinross come up with to help make Maggie's Kitchen Table Day 2018 a success.
"Maggie's Dundee relies entirely on voluntary donations to allow us to keep on developing our unique programme of free support for all those living with cancer in the area."