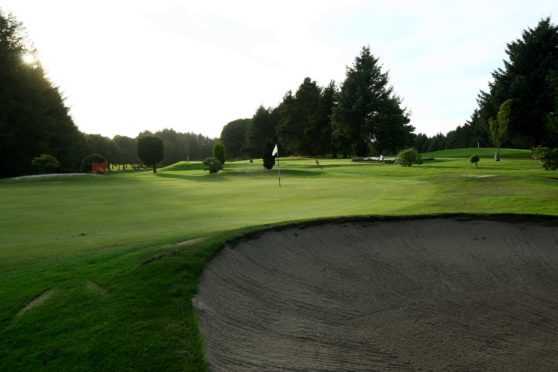 Dundee electrician and former Caird Park Golf Club treasurer Robert Raitt has died at the age of 92.
Known as Bert, he trained many electricians in the city throughout his career.
Mr Raitt completed his national service in the RAF in Asia, mainly in Burma.
When he returned he worked for electricians Lowden Brothers for most of his working life.
Describing himself as having a "bark worse than his bite", he was instrumental in giving many young men in Dundee a start in the electrical trade – including Lord Provost Ian Borthwick.
Many others became successful, self-employed businessmen after his tutelage.
He went on to manage Holland House Electrical Wholesales, where he met and supplied goods to many of his previous apprentices, before retiring.
An avid golfer, Mr Raitt was treasurer at Caird Park Golf Club between 1961 and 1965.
He made the headlines when he was the first person to get a hole in one on the course.
He also carried out some of the electrical work during the various renovations that took place at the club in the 1960s and 70s.
Mr Raitt was also responsible for the operation of the floodlights at Dens Park for a spell.
He was a familiar face at Lochee swimming pool – even after moving to Monifieth and giving up driving.
Predeceased by wife Marion, he is survived by his four daughters and his sister, Mabel.
Mr Raitt's funeral will take place on February 21 at Dundee Crematorium.