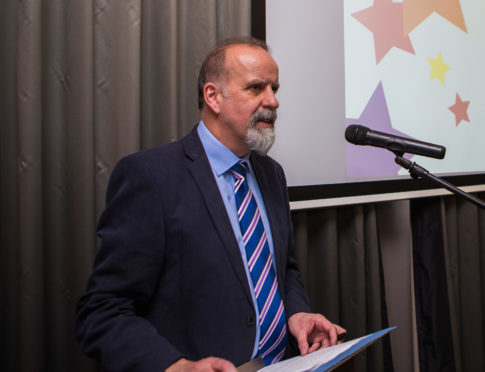 The battle against loneliness and isolation in Dundee has been boosted after a charity project was handed a huge Lottery grant.
Volunteer Dundee, which runs four services designed to address social isolation in the city, has been handed £125,000 in funding as part of a £2 million Big Lottery Fund cash boost for Scottish community projects.
The service provides telephone and face-to-face contact run by trained volunteers. These are Morning Call, Blether Buddies, Sources of Support, and DIAL OP.
It comes as the growing problem of loneliness among both young and old in Scotland prompts the Scottish Government to launch a consultation on how best to tackle it.
Eric Knox, chief executive of Volunteer Dundee, which runs the project, said he believes there are many more people struggling with loneliness than the organisation is currently able to reach.
He said: "We feel like the people we have reached are just the tip of the iceberg. There are a lot more people out there that we can help.
"This will allow us to increase the number of volunteers and help tackle this issue.
"We are absolutely delighted that the Big Lottery are again giving their support to vulnerable people in Dundee.
"Dundee Health and Social Care Partnership have supported getting these services established over the last few years.
"With their continuing support and this new Lottery funding we are hoping to reach over 350 people supported by 40 volunteers.
"It's all about being a caring community and buddying people to make sure they are okay."
A major effort to tackle isolation has also been launched in Glasgow named The Campaign to End Loneliness, after it was revealed more than two thirds of the city's residents have experienced loneliness.
It is hoped the campaign to address the issue, which has been described as an 'epidemic', can help formulate a feasible plan to bring people back together in society.
Liberal Democrat West End councillor Fraser Macpherson believes a similar project in Dundee could make a huge impact.
He said: "There is a lot of good work going on in the city and I am assured that there is planning going on to further improve the reach and effectiveness of services.
"I am impressed with the Glasgow initiative and I wrote to Dundee City Council's Chief Executive David Martin saying there was merit in a similar summit in Dundee.
"The level of concern over loneliness is similar in many cities and, indeed, across the country."