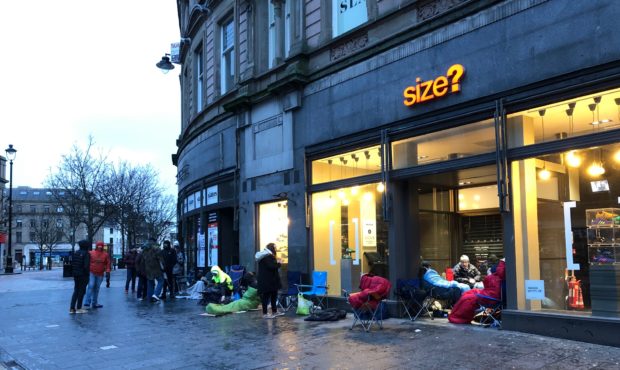 Around 25 shoe fans camped in the bitter cold all night outside a Dundee shop to buy newly-released limited edition trainers.
Some of the shoppers, who describe themselves as dedicated trainer collectors, queued up for nearly 24 hours – arriving at 9am on Friday ahead of the launch of the Nike Air Atmos 'Animal Pack' at 8am on Saturday.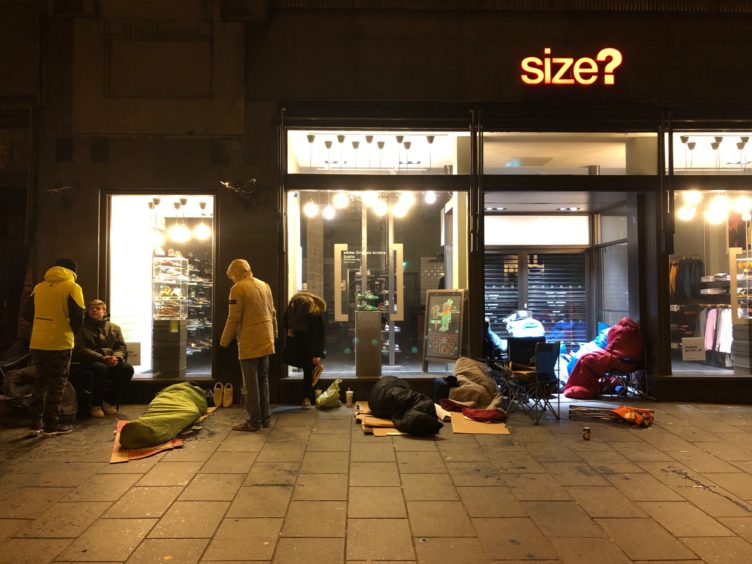 Only 16 pairs, retailing at £134.95,  were available to buy at Size? and sold out immediately.
Disappointed shoppers who did not manage to get their hands on a pair have had to turn to eBay, where the trainers are already being sold at up to £500.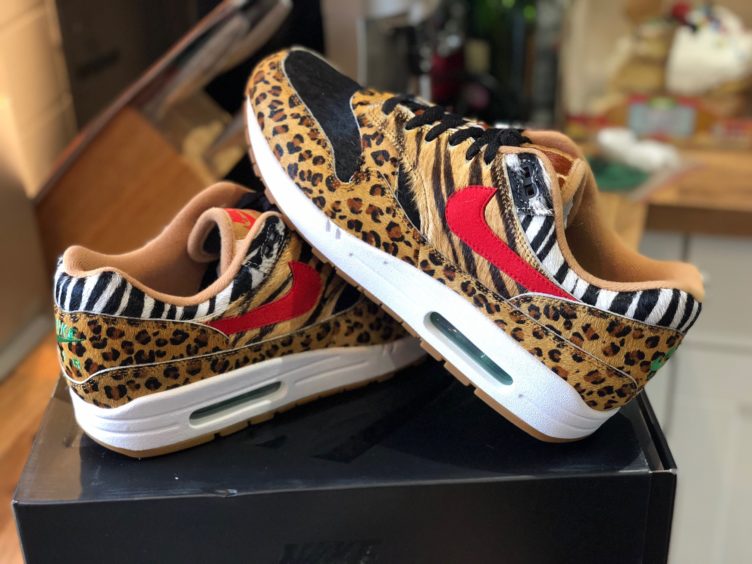 The campers made themselves comfortable in sleeping bags and folding chairs during their long wait.
One of the people queuing up outside Size? was Richard Wiseman, whose trainer collection comprises 75 pairs of mainly Nike kicks.
The 43-year-old said: "I have collected trainers for around 20 years.
"It's a nostalgia thing – I grew up in the late 80s and 90s, when Nike trainers became a big thing.
"Every now and then they release limited editions of the original versions and they sell out so fast, both in the shops and online.
"I've lost out before, when I've turned up to the queue at 2am, so this time I got there at 10pm.
"Most of the people there were also collectors. The first person was there at 9am that morning.
"I do plan to wear the trainers but will try not to wear them anywhere where they're likely to get dirty. Maybe I'll wear them to the office."
"Because I have so many pairs I wear them on a rotational basis and they last a really long time."
Richard added that he has a dedicated "trainer room" at his Dundee home, where he keeps his treasured collection.