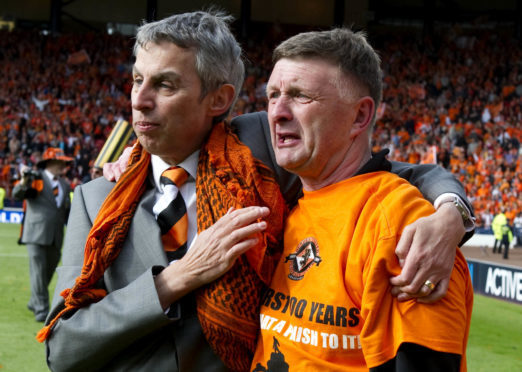 Dundee United will host an event this Saturday to raise awareness of one of the most deadly forms of cancer, in memory of former director Derek Robertson.
Lifelong supporter Mr Robertson died a little over two years ago, following a short battle with oesophageal cancer.
The condition, which affects the gullet, stomach and digestive tract, is less well known than other types of the disease.
Sadly, 80% of diagnoses are only made once it has reached an incurable stage — something the charity Ochre is hoping to tackle.
Volunteers will be at this Saturday's home game at Tannadice against Dunfermline, offering leaflets and advice on how to detect it.
The "day of action" has been organised by Mr Robertson's wife Sheila and daughters Caryn and Lyn.
Caryn said: "We'd never even heard of oesophageal cancer – we couldn't even pronounce it, so we all missed the early signs that something was very seriously wrong with Dad.
"He didn't meet the cancer stereotype of being overweight, a smoker, a drinker. He was young, only 63, and full of life.
"Unfortunately, he was one of the 80% of people diagnosed with this cancer who find out at an incurable stage.
"Now we know three people in Scotland are diagnosed every day, we urge anyone reading this who might have trouble swallowing food, or has had persistent heartburn, to please make an appointment with your GP now."
She said the family were grateful to Dundee United for backing the awareness campaign, but also for their support through her father's illness and following his death.
"This club was his second family," she said.
"It was more than just a football club to him, and to us. With their influence and support to share our message more widely, we hope we can help someone attending the match on Saturday to recognise the symptoms and get the right medical advice."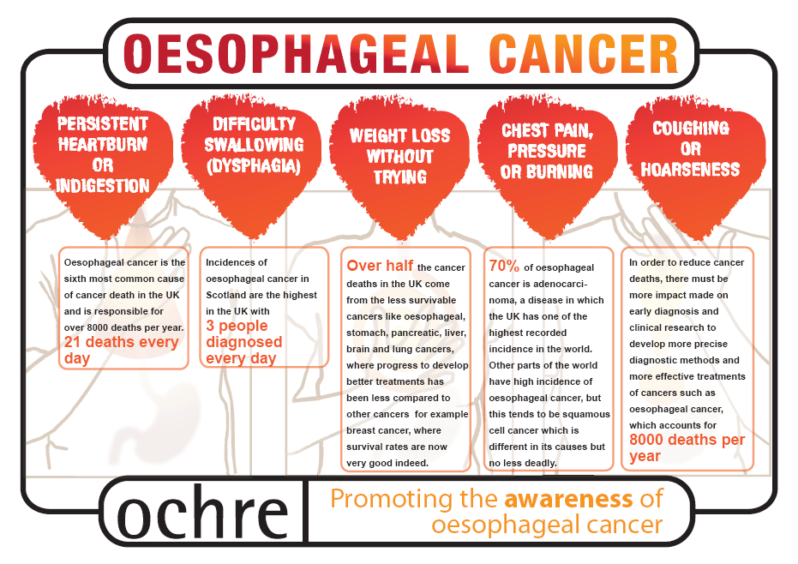 Kate Cunningham, campaign director at Ochre, said: "The shock of Derek's loss, and the enormous gap left in the lives of his family and at Dundee United, is sadly all too common.
"We hope that days of action like this one can save lives by spreading the word that persistent heartburn is not normal, can be very harmful and needs to be checked by a doctor.
"Everyone – football supporters, Dundonians, families and friends alike should be their own supporter and speak to their doctor if they are experiencing indigestion and heartburn on a regular basis, if they are finding it difficult to swallow, if they experience persistent vomiting, pain or discomfort in their throat, upper tummy, chest or back, or have a persistent cough or hoarseness.
"If it's found early enough oesophageal cancer can be cured, but once it has spread it is very difficult to treat."