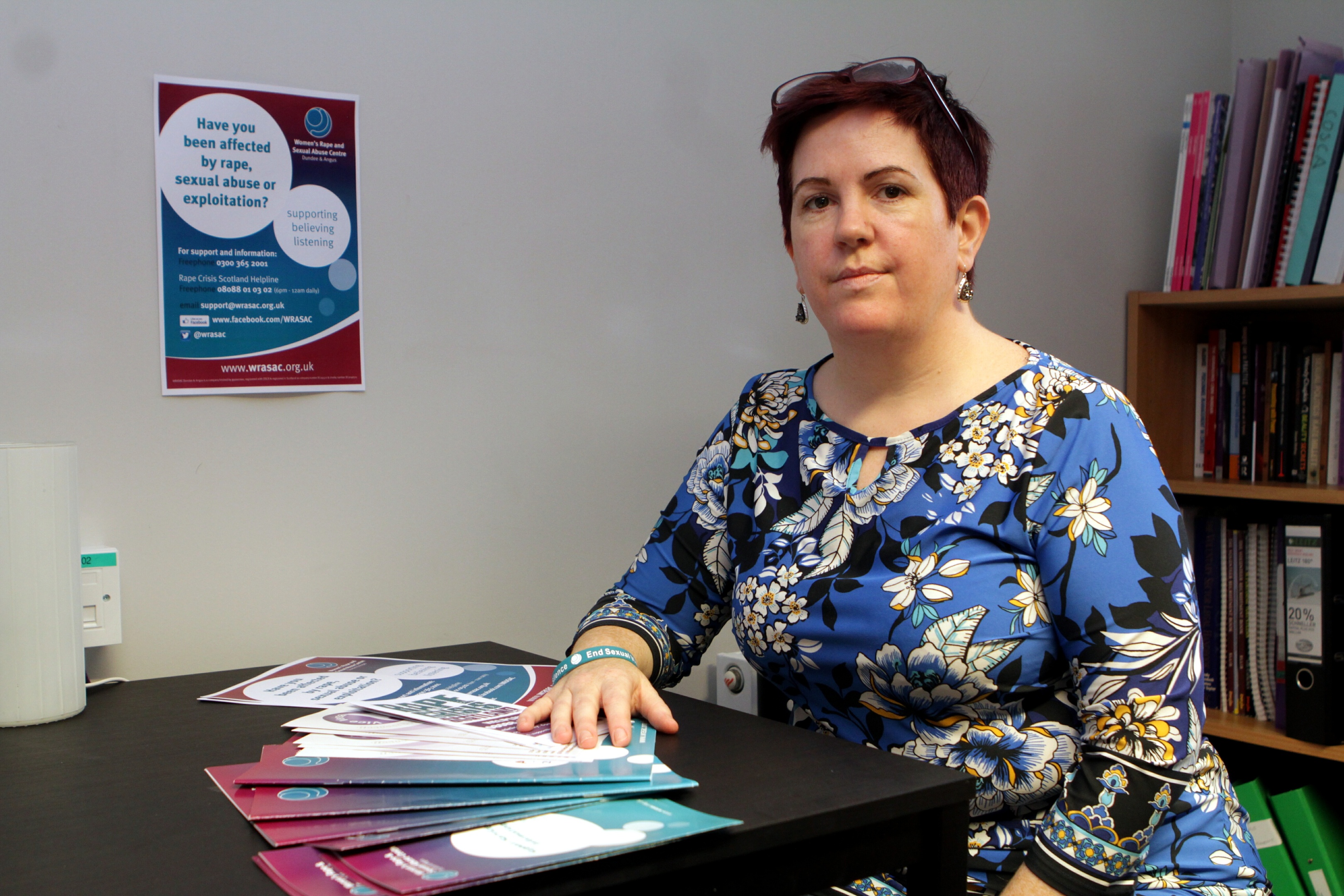 A leading Tayside women's charity has warned of a "sharp increase" in the number of sexual assaults reported to their service.
Dundee and Angus Women's Rape and Sexual Abuse Centre (WRASAC) has even taken on an additional post at their specialist advocacy service – which provides practical and emotional support and information to survivors – due to high demand.
Dundee has experienced a string of serious sexual crimes in recent months, with the latest incident happening on Morgan Street in the early hours of Saturday morning.
The assault is the fourth reported attack of its type in as many months.
Sinead Daly, manager of WRASAC, said: "We have seen a sharp increase in the number of women coming to the centre over the last few years and the vast majority of those will not have been reported to police.
"There has been a vast increase seen across Scotland and there's likely to be a combination of factors behind it, including women being more confident to come forward and report it.
"I would stress that it's really important how rape and sexual abuse is reported, whether its historical or more recent, and we have services in place to support that process.
"We need to continue challenging gender inequality and men have a really important role to play in that, so we also need to see the messaging that sexual abuse is totally unacceptable and will be punished."
Police Scotland confirmed a man arrested in connection with Saturday's alleged assault had been released pending further investigation.
They stopped short of saying whether this was the same man being sought to "assist" officers with their inquiries over the weekend.
He is described as being in his thirties, with light brown hair, stubble, a Scottish accent and was wearing a dark blue jacket, dark hoodie and light-coloured jogging bottoms.
He is believed to have been driven or dropped off nearby by a small, dark vehicle.
The victim, a woman also in her thirties, was left badly shaken by the incident but was otherwise uninjured.
Detective Inspector Ray Birnie, of Tayside Division's CID: "Inquiries are ongoing into the incident and I would like to appeal to the public to come forward if they have information which could assist us.
"If anyone recalls hearing anything or seeing anything in the Morgan Street area, including any vehicles, between 2am and 4am on Saturday morning then I would ask them to contact us."
The alleged attack is the latest in a string of serious incidents in the city after a woman was sexually assaulted in the West End in January and another woman was attacked in a Broughty Ferry park just a month later.
In November, a teenager was raped at a private car park opposite the Verdant Works museum.
For advice or support, contact Dundee and Angus WRASAC on 0300 365 2001 or via their website at wrasac.org.uk