Regular users of The Courier website will know we are big fans of great street musicians.
We've already featured a couple of street entertainers in recent months, and today brought another treat as singer-songwriter George Harris set up in the City Square to play to lunchtime shoppers.
With the sun out and some much-needed signs of spring in the air, it wasn't a hard decision to hang around for a while listening to George's chilled-out melodies and brilliant voice.
Our video above shows George, who originally comes from just outside Manchester, playing one of his own songs, Nevermind The Time.
He told us: "I've been busking for around a year and a half — all over Europe but mostly in Dundee."
Explaining why he and his girlfriend left that famous music city to come here, he said: "We have some musical friends who live here and we were drawn to them and the place as a whole.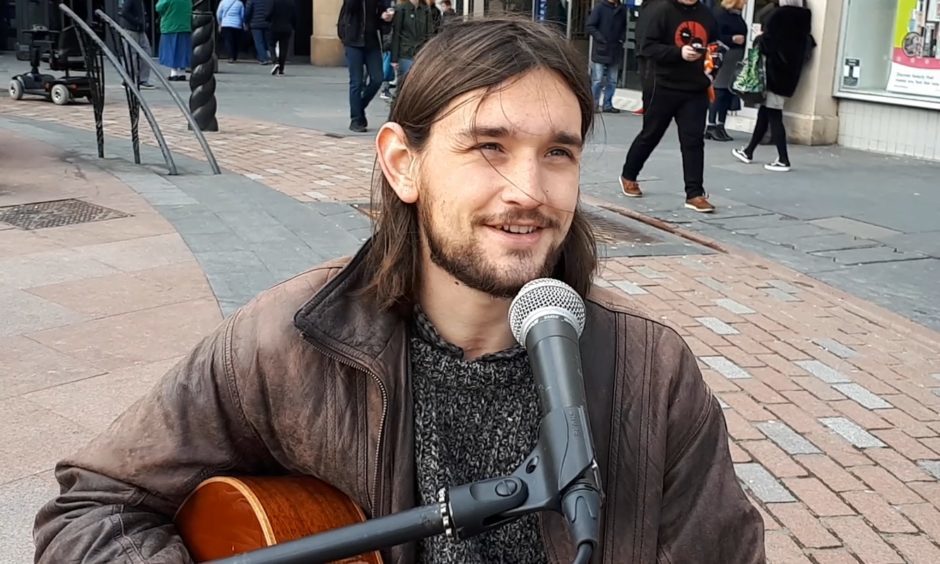 "I like the vibe. We chanced upon meeting some people who lived here and we kind of settled here for a while."
George, who will have a new album out soon, regularly plays in bars around Dundee and says the city's people clearly appreciate musicians.
He added: "I think people in Dundee really enjoy the music. There's some places you get animosity, but Dundee seems to be a really happy vibe and people seem to enjoy it."
Find out more at www.facebook.com/George-Harris-Music-176953149120266 or on his YouTube.