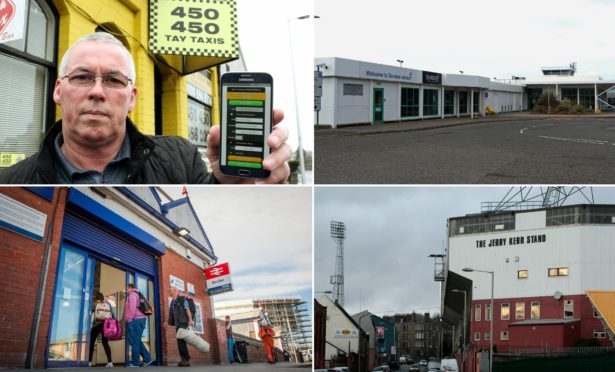 Taxi drivers have slammed an app which "confuses" customers into paying large sums of money for short journeys.
The taxisdundee.co.uk app is one of the first which appears on popular internet search engines like Google when users search for "Dundee Taxis".
The website, which is operated by a Netherlands-registered company called Taxi Code, offers visitors the chance to check how much a journey will cost between two points and pay for the booking.
The prices offered by the app far exceed what would be charged by a conventional, licensed taxi in Dundee and, according to city drivers, have the potential to erode trust between visitors to the city and the industry.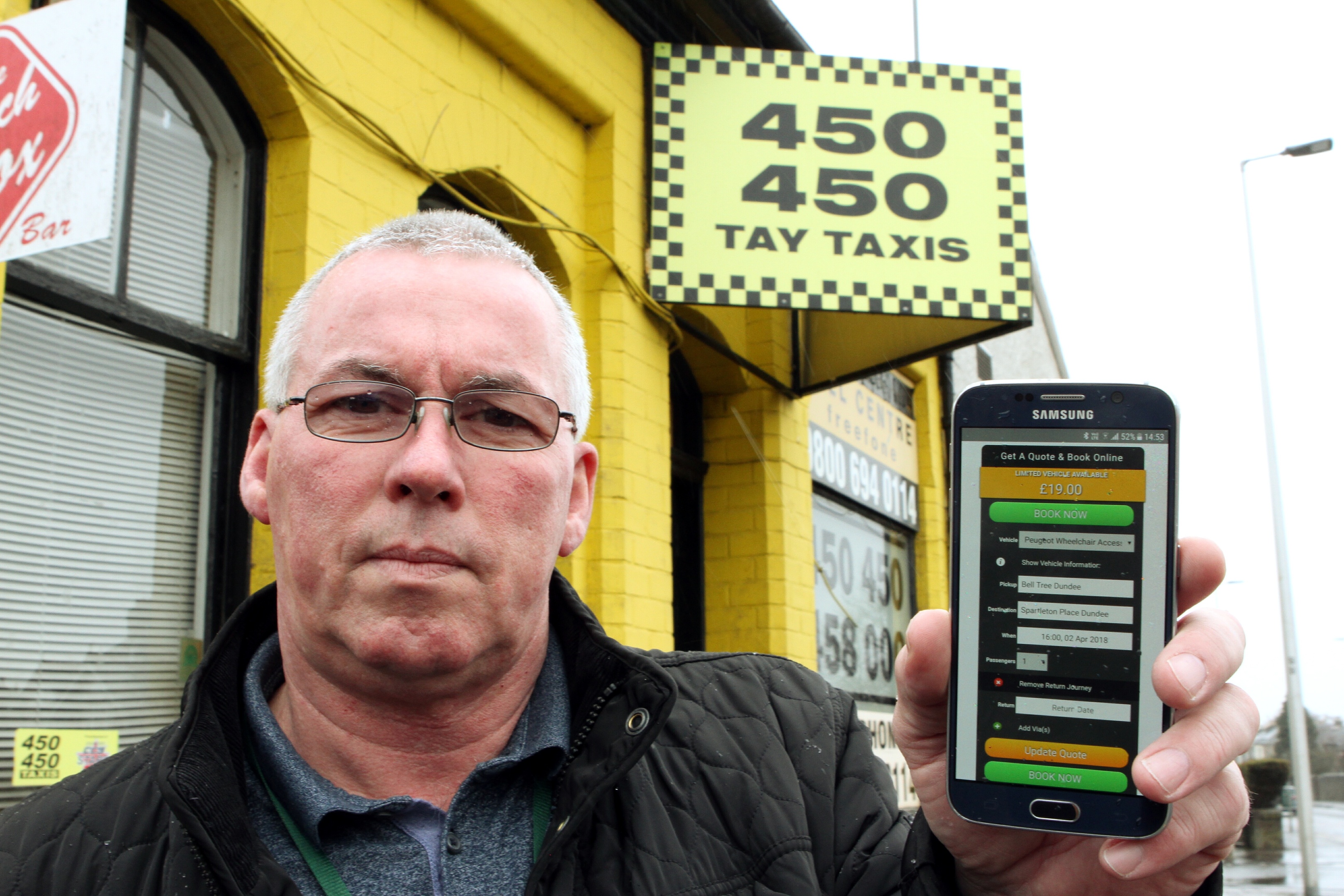 The Dundee Taxi Association warned tourists flocking to the city to see the V&A could be left with a sour taste in their mouths if they book  a taxi through the app.
Disabled accessible taxis appear to cost at least £4 more per booking, which flies in the face of Dundee City Council's rules.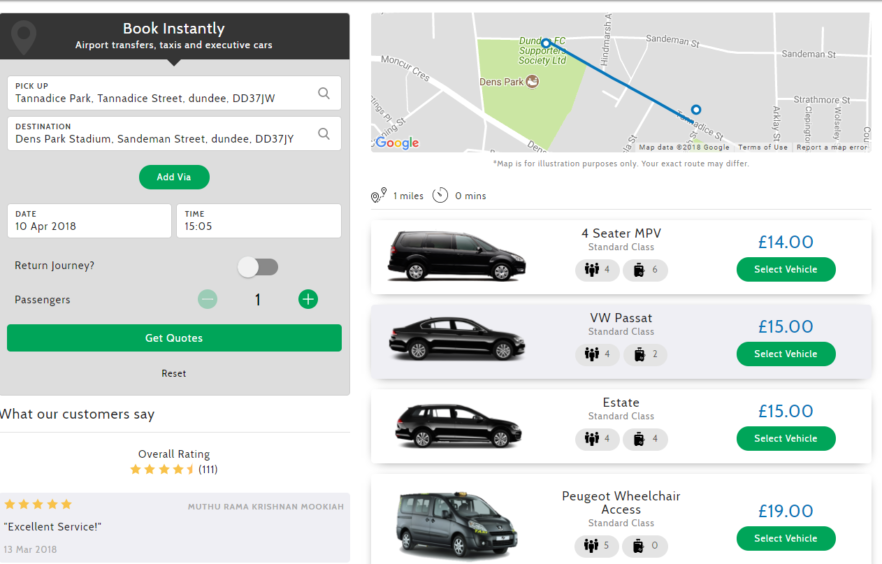 Taxi driver Graham Pert is a licensed driver who picked up a fare from a customer who had previously used the app.
"I picked up a fare on Pitkerro Road and took the lady to a mechanics on Guthrie Street, which cost around £5," he said.
"She then said she had paid £14 to do the same journey earlier. It just should not be allowed."
Graeme Stephen, chair of the Taxi Association, said it was concerning companies like Taxi Code were "getting away" with charging such prices.
In one example, The Courier was able to purchase a journey from the front door of the Dundee FC shop at the top of Tannadice Street to the front office door of Tannadice Stadium for £14, with an additional £1.50 added on for SMS and email confirmation.
The journey between the two city landmarks – the closest football stadiums in the UK – is less than 200 metres and would cost around £3.20 if run via a council-licensed vehicle – according to the tariff regulations.
Mr Stephen said: "It's not just that they are taking more money than they should which is worrying, but that people will be put off booking taxis and using cabs if they see the prices advertised and think they are a rip-off.
"A visitor, say from America or Japan, might do a quick search on their smart phone before visiting, see how much is being charged, then decide not to use a taxi.
"It is very worrying and should not be allowed. I have heard some horror stories from drivers who have spoken to customers who have paid well over the cost for a fare.
"We will be bringing this up at the next licensing meeting, not least because of the worries several drivers have brought up, but also the loss of trade in Dundee this could bring."
Repeated attempts were made to speak to the Amsterdam-based Taxi Code, but no one at the head office appeared to be answering calls.
A postal address – Taxicode International B.V. Keizersgracht 241, Amsterdam , 1016 EA – is the only other contact details listed on their website.
A spokesperson for Dundee City Council confirmed the local authority is now investigating the claims put to them by this paper.
The Courier checked potential journeys visitors to the city might make:
Dundee Train Station to the Malmaison Hotel – £20 for a standard saloon vehicle, less than 1 mile
Dundee Train Station to the soon-to-open Hotel Indigo (site of former Baxter Bros Jute Mill on Blackscroft) – £28 for a saloon vehicle, less than 5 miles.
Dundee Train Station to Dundee University Tower Building – £20 for a saloon vehicle, as much as £38 for a six-seater Mercedes people carrier, less than 2 miles.
Dundee Airport to Double Tree Hilton hotel – £12 for a saloon vehicle, 2 miles.
Dundee Airport to V&A – £22 for a saloon vehicle, less than 1 mile.
Tannadice Park to Dens Park – £15.50, including £1.50 for text and email confirmation, 200 metres.