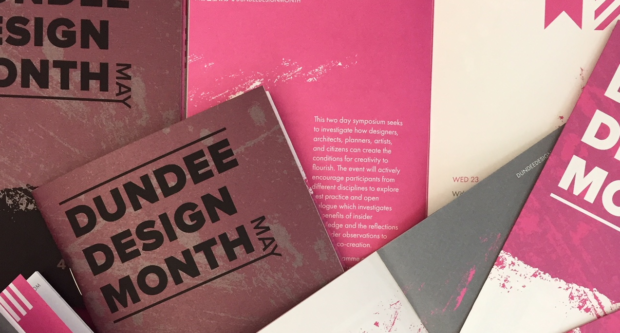 Dundee's inaugural Design Month has been launched with the release of a programme containing more than 50 design-related events.
The events include activities, workshops, exhibitions, tours, talks and festivals taking place over four weeks in May.
An initiative of the team behind Dundee's UNESCO City of Design title and the hugely successful Dundee Design Festival, the project celebrates design in all its forms and brings it together in one handy brochure and website.
Anna Day, project manager at UNESCO City of Design Dundee, said: "It has always been an ambition of our team to deliver a festival programme like this.
"Other global cities have long enjoyed the benefits that a Design Month brings to their cities and with events taking place in major venues, hidden corners, galleries, cafes, libraries and new spaces Dundee Design Month will introduce people in Dundee to the makers, thinkers and doers who build on our city's strong design foundations every day."
Some highlights of the Design Month include Dundee Design Festival, running from May 17-May 28; Generation ZX (X) on May 4, bringing together performance, video games and live music at Camperdown Park; and a "make your own man pin" workshop on May 2, where participants will be taught to turn any old piece of wood into a pin.
Annie Marrs, project coordinator of Dundee Design Month, said: "In 2018, the year that we open V&A Dundee, Scotland's only museum dedicated to design, Dundee is making a bold statement about the type of city it is and the type of city it wants to be.
"Events and festivals like the Dundee Design Month contribute towards making the city a rich and vibrant place for the people who live here and those who visit our city."
The Design Month will run from May 4 until June 3.
For more information about the various events, visit www.dundeedesignmonth.com