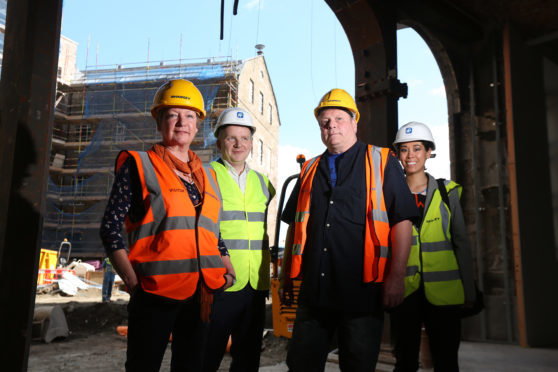 The memory of a popular Dundee mill worker will live on in the name of the restaurant at a new city centre hotel.
The Hotel Indigo on Blackscroft, which occupies the site of the former Baxter Brothers jute mill, is set to open this summer in time for the opening of the V&A in September.
The venue's owners have decided to name the restaurant after former mill worker and social secretary Daisy Tasker.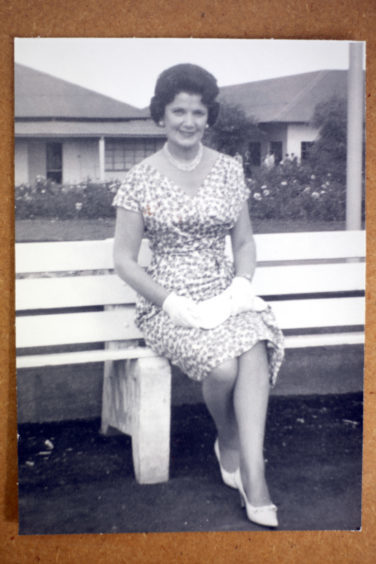 Daisy worked in the mill from the age of 14 and was given the well earned moniker of social organiser due to the volume of teas, dances and parties she arranged for colleagues during her near 50-year career.
Her grandchildren, David Cosgrove and Gillian Lange, were invited for a special site visit on Friday afternoon to see how construction is progressing.
David, who travelled from Portsmouth for the tour, said the family were honoured that Daisy's name would be remembered there.
"When my grandmother worked here, there would have been a haze of dust from the jute looms and an enormous racket from the machines," he said.
"She started in the mill as a 14-year-old, and when the Second World War broke out she moved to be closer to our grandfather, who was in the parachute regiment in London.
"When they returned to Dundee, she went back to work in the mill and took on the responsibility of organising staff parties and events.
"Back then it would have been all voluntary, done in her spare time."
Gillian said her overwhelming memory of Daisy was of the regular family dinners she hosted, as well as the "noisy and scary" mill where she worked.
She added: "We submitted photos to a local heritage group of Daisy when she worked in the factory.
"From there it snowballed and Indigo announced they would be naming the bistro after her."
The Indigo hotel chain has award winning restaurants across the UK, including in Newcastle where celebrity chef Marco Pierre-White is at the helm.
Managing director William Inglis said local history would be the backbone of the Dundee operation.
He said: "It is very important to us that the staff who will work here all know the story of who these former factory workers were.
"The bistro will be stocked with seasonal and local produce with an ever-changing menu featuring traditional Scottish dishes."