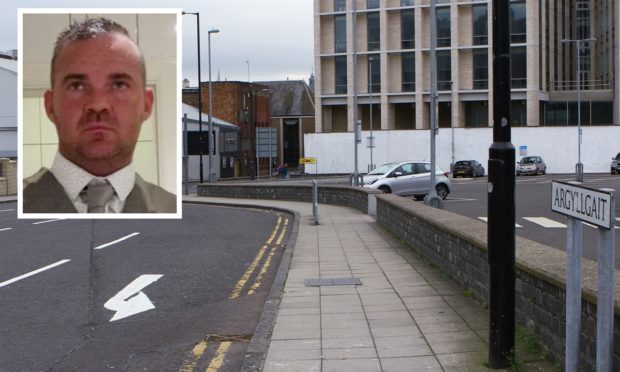 A nightclub bouncer has told of the moment he tried in vain to save the life of a man hit by a car in Dundee city centre.
James Cosgrove had been working as a doorman at popular nightspot Club Tropicana when a man, today named as Scott Millar, was struck by a vehicle nearby at around 1.30am on Monday morning.
He desperately tried to save the 33-year-old, who later died from head injuries sustained in the collision in Argyllgait, just off the West Port Roundabout.
On Tuesday morning, police confirmed a 17-year-old man was charged with a series of road traffic offences following the incident.
https://www.thecourier.co.uk/fp/news/local/dundee/649884/royal-mail-pays-tribute-to-dundee-dad-scott-millar-after-tragic-death-in-city-centre-tragedy/
James, who was standing outside the club, just metres from where the accident took place, said he heard a loud bang but did not immediately realise what had happened.
The 37-year-old, who is trained in first-aid and has previously volunteered for the Scottish Ambulance Service as a paramedic, said: "By the time I got to the scene of the accident I did think the worst. I thought he was dead already.
https://www.thecourier.co.uk/fp/news/local/dundee/649849/teenager-charged-after-man-dies-in-dundee-car-crash/
"He looked to be very seriously injured and was covered in blood. It was difficult to tell what his injuries were.
"He was losing a lot of blood. I did what I could until the police and ambulance service arrived, which was within minutes.
"I'm devastated to hear he has died. Although he was badly hurt I thought there was a chance he'd pull through."
James said the area was very busy due to the annual festival the Dundee Dance Event.
He said: "There were a lot of drunk people around at the scene who had just come out the clubs and I had to get them out the way.
"People were frightened and shocked. I didn't see what happened but I think quite a few of them did.
"I would like to speak to the family but of course I don't want to cause any more upset. I'm so gutted."
Police are appealing for any eyewitnesses to get in touch.