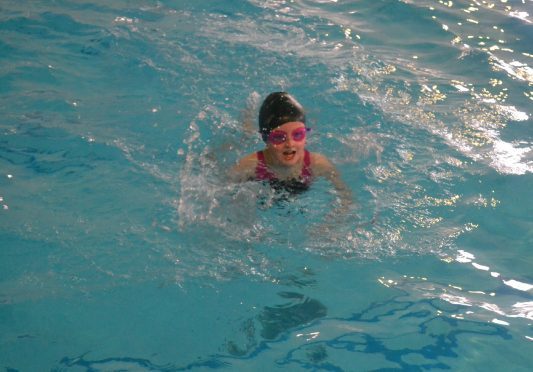 Dundee City Council has scrapped all swimming lessons for primary school pupils.
The local authority said the decision had been taken following discussions with headteachers and that taking children out of school for lessons was not "efficient."
The authority said schools which want to continue teaching pupils to swim could use Pupil Equity Funding – money provided by the Scottish Government to cut the attainment gap – to pay for lessons.
The decision was blasted Lochee Labour councillor Michael Marra, who said axing lessons is a "direct result of SNP cuts".
Sharon MacDonald, director of development at Scottish Swimming said the decision was "disappointing" and that without lessons in primary school many children from poorer backgrounds will no longer get the chance to learn to swim.
She said: "It is very disappointing but Dundee is not the first and it will not be the last council in Scotland to do this.
"There is a direct correlation between a pupil's economic background and their learning to swim so for some children if they don't learn to swim at school, they won't learn at all.
"It is disappointing but we understand the economic pressures councils are under."
The Scottish  Government provided grants to encourage children from more disadvantaged areas to learn to swim but this scheme ended in 2015.
Unlike in England, there is no obligation to teach primary school children swimming in Scotland.
Ms MacDonald said, as well as health benefits, learning to swim also teaches children about water safety.
She said: "Previous research found 40% of children could not swim 25 metres, which is not great for a country with a lot of open water and lochs."
Mr Marra said: "Learning to swim is a vital life skill that makes our children safer and healthier.
"Scrapping swimming instruction in our primary schools is the direct result of SNP cuts from Edinburgh being passed on by the SNP in Dundee.
"Most families have no alternatives and kids will now go without swimming lessons. There is a two year waiting list for council swimming and that is if you can afford to pay the fees.
"I have real concerns that Pupil Equity Funding could be used to plug the gap for these and other cuts.
"That money is meant to be providing additional support for pupils who find themselves in poverty and in need of support to meet their potential.
"If the council is cutting services and trying to raid this pot to replace them only for some pupils then they are making things less equal rather than improving the situation."
A spokesperson for Dundee City Council said: "Following discussions with primary head teachers across the city it was agreed that swimming lessons for pupils in their current form were not the most effective or efficient way of delivering the curriculum during the school day.
"In some cases a class could be out of school for up to two hours and only have 20 minutes in the pool.
"Head teachers have been given the opportunity to explore how swimming lessons can be delivered through the Pupil Equity Fund and Leisure and Culture Dundee's Family Swimming Initiative."