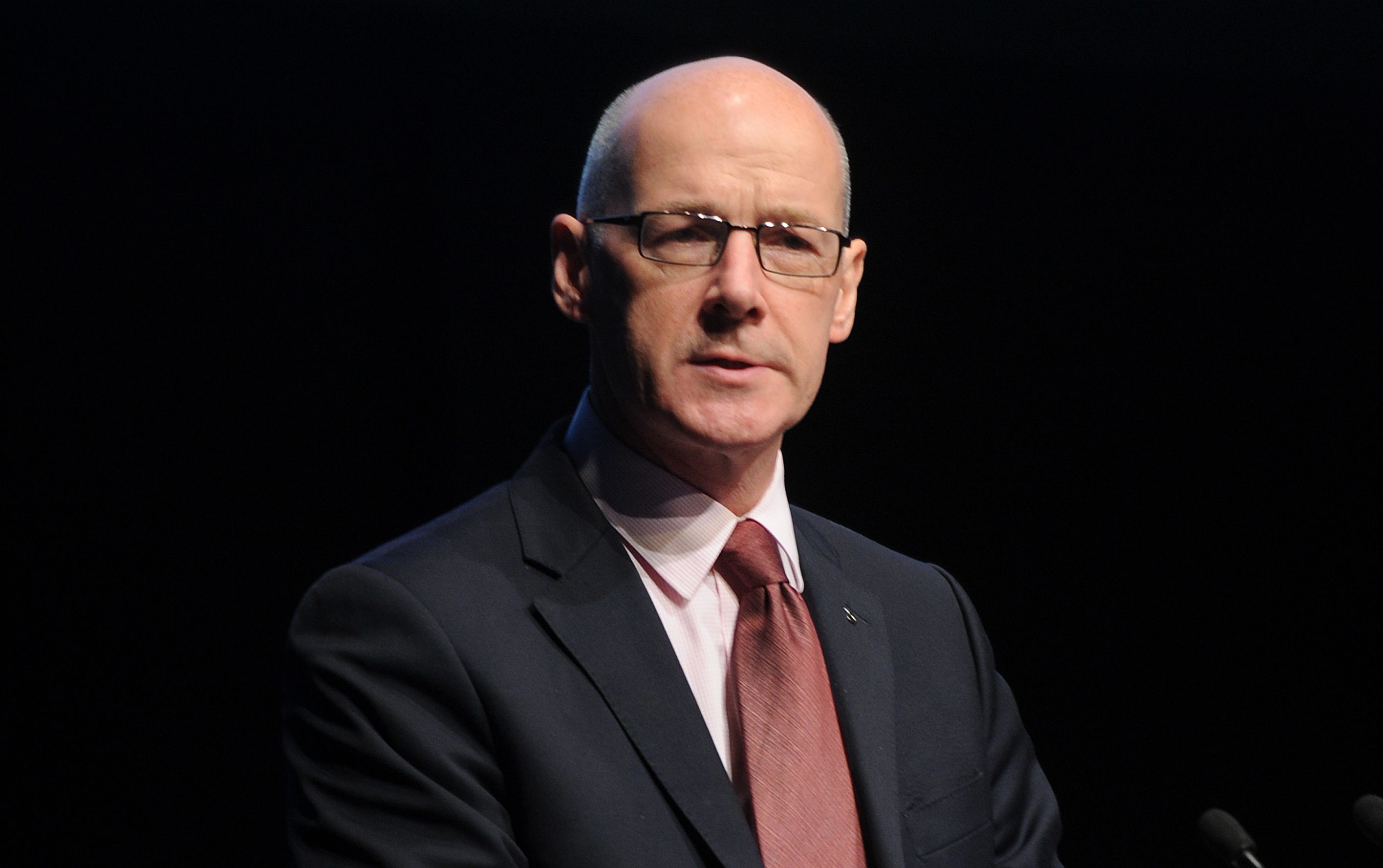 Dundee City Council has been rebuked for suggesting that schools use money aimed at cutting the attainment gap to replace scrapped swimming lessons.
Education Secretary John Swinney said officials had been in touch with the council to say it was not acceptable for pupil equity funding to be used to plug the gap.
The SNP-led local authority plans to axe swimming lessons for primary school pupils and, in a statement, said those that wanted to continue teaching children to swim could use their allocation of pupil equity funding.
The government scheme hands funding directly to schools and headteachers to spend on initiatives aimed at closing the poverty-related attainment gap, with £120 million distributed in 2017/18.
Mr Swinney was pressed on whether this was an acceptable use of the cash when he appeared before Holyrood's Education Committee.
Labour MSP Johann Lamont said: "I'm sure you would agree with me, you would be concerned if pupil equity funding was being used to substitute and fund something that would have been resourced through the mainstream in the past but has been cut."
Referring to the Dundee City Council pronouncement, she added: "Do you think that's an acceptable use of pupil equity funding?"
Mr Swinney said he did not and officials had spoken to the local authority in advance of the meeting.
He said: "The view that was taken within Dundee was that to obtain a 20-minute swimming lesson young people were missing out on learning and teaching for two hours and at a time when we are pressing to enhance learning and teaching, the judgement was that that was not the best way to use two hours of learning and teaching time to get 20 minutes of swimming. So, that's a judgement that's there to be made.
"What is not acceptable – and we've made this clear to Dundee City Council and this point is accepted this morning – is the guidance that Johann Lamont has read to me, that if a school wants to use pupil equity funding to go and do that that would be acceptable, because it is not.
"I hope that helps to put into context where this issue has come from but also what the judgement would be about the utilisation of pupil equity funding for essentially a replacement of a service that was there before."
Paul Clancy, executive director of Children and Families Services at Dundee City Council, insisted the total funding and resource allocated to swimming had "never been in question".
He said the council were looking at new models for how they deliver swimming, which could include a range of options such as evening and weekend classes or instructors paid for by the local authority.
It is understood officials will now look to draw up proposals to take back to committee and parents by the end of October with the hope of implementing new plans shortly thereafter.
Mr Clancy "absolutely guaranteed" the totality of the core budget used to fund lessons would continue to be used to teach children to swim.