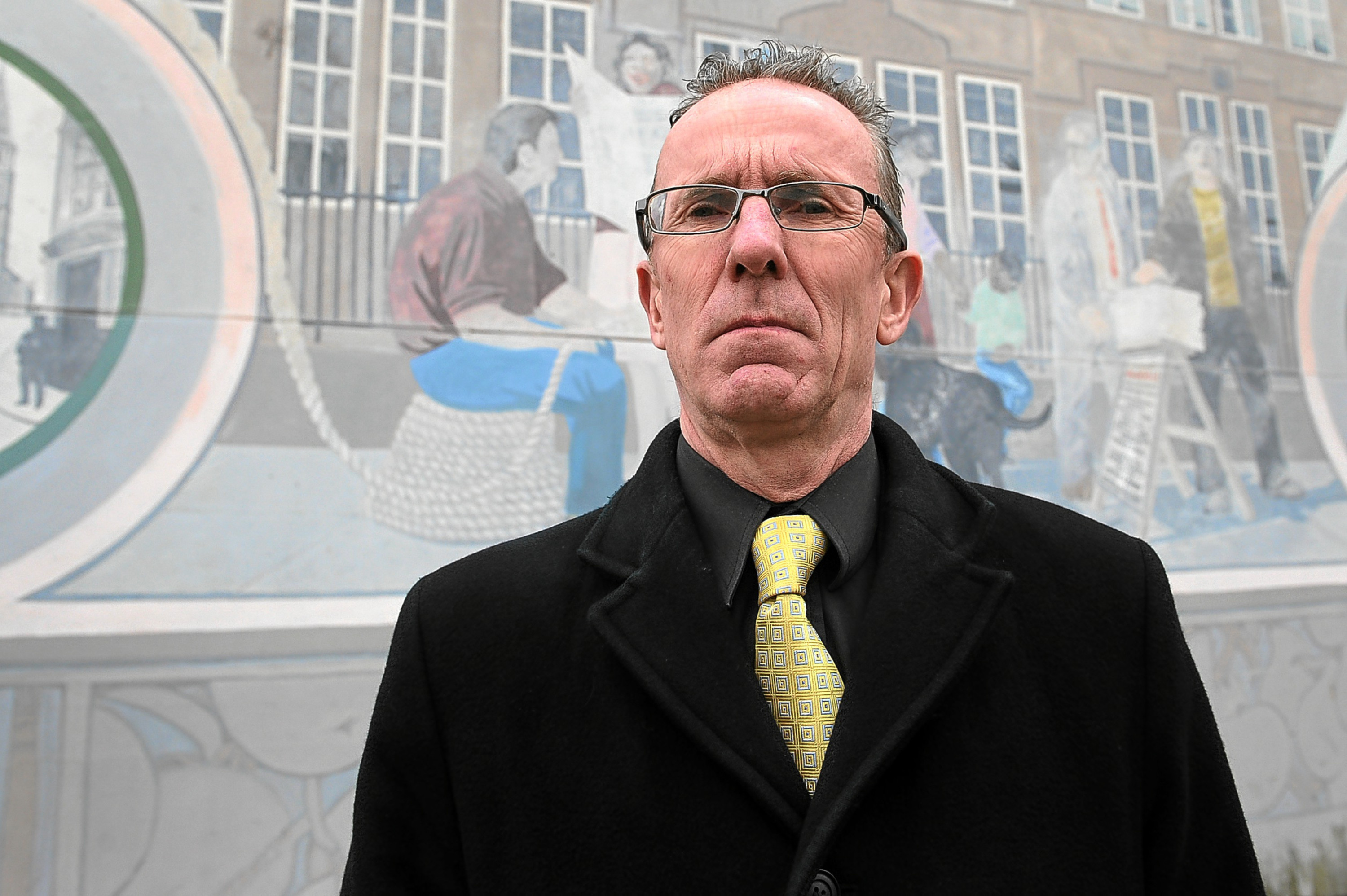 More elderly people are injured in falls in Dundee than almost anywhere else in Scotland.
Falls account for 26 out of 1,000 hospital admissions among older people in the city — well above the Scottish average of 21.7.
Only Glasgow has a higher rate.
The West End of Dundee is by far the worst in the city, accounting for  38 of every 1,000 hospital admissions among pensioners.
The area's councillor said the poor condition of roads and pavements could be a factor and called for priority funding for repairs and maintenance.
Liberal Democrat councillor Fraser Macpherson said: "It's vitally important that we to try to minimise the risk of people falling and hurting themselves."
The number of incidents across the city has risen in recent years, increasing from 24.5 in every 1,000 hospital admissions in 2015.
Dundee City Council's performance and audit committee will consider a report on the issue today.
They will be told it costs the health service £18,000 a time to treat someone who has suffered a single fall.
The bill rises to £25,000 for people who have had two falls and £27,000 for those who had three or more.
The rise in falls across Dundee largely came from accidents outside the home.
Mr Macpherson said many factors were to blame but the condition of roads and pavements was a major factor.
He also noted the "significant" elderly population in his ward and pledged he would be pressing for more cash to keep them safe on the streets.
Mr Macpherson said: "There was a significant cut in the roads and pavements budget and we will be looking at that again in the autumn.
"I think it's vitally important that we increase the roads and pavement capital.
"I think roads and pavements should be a priority.
"There are a number of steps to ensure that falls are minimised," he said.
"We should also make sure that people can access social care."
Broughty Ferry recorded the lowest rate of falls in Dundee last year, significantly below the Scottish average with just 12 admissions per 1,000 among the over-65s population.