A renowned theatre stage which was used in an original performance of a critically acclaimed Scottish play has been unveiled as one of the V&A's permanent exhibits.
The giant pop-up book set for The Cheviot, the Stag and the Black, Black Oil – John McGrath's  play about the history and exploitation of the Highlands – will go on show from September 15, the museum's opening day.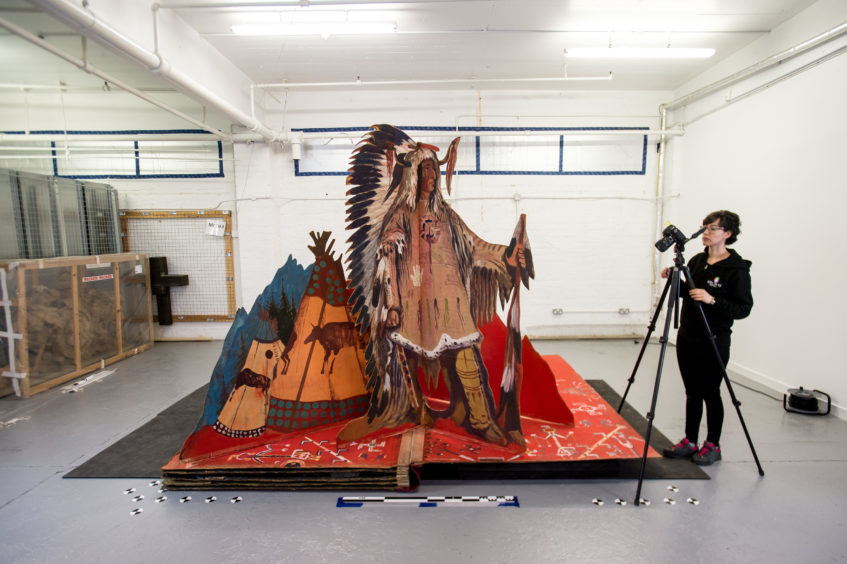 Purchased by the National Library of Scotland in 2009, the four metre by two metre prop will sit as a permanent fixture in the V&A' Scottish design gallery, alongside 300 artefacts and objects highlighting Scotland's influence on the world.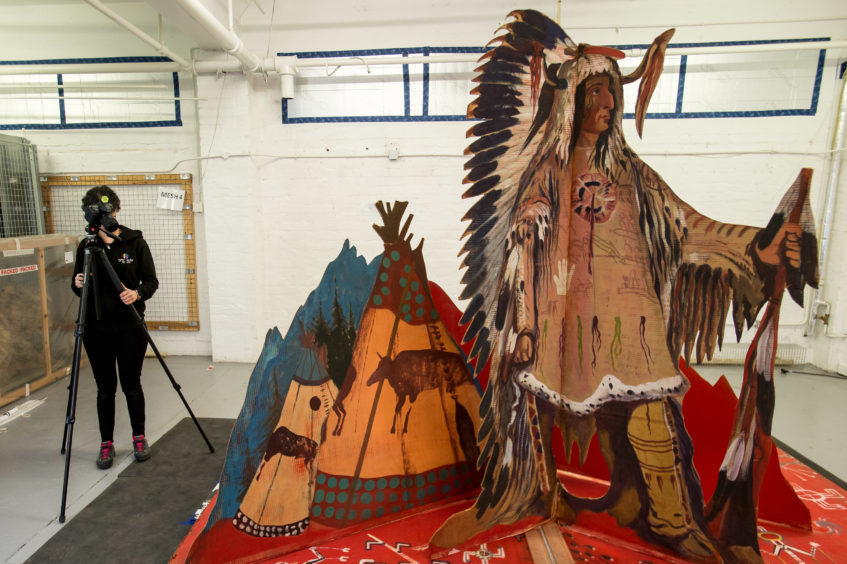 Its unique book design, created by Scottish artist John Byrne, allowed actors to "turn a page" during the changing of a scene and it was compact enough to fit on the top of a van, making it easy to transport around villages by van during the play's original run in the 1970s.
At an unveiling held in Edinburgh on Tuesday morning, a virtual 3-D model of the stage will be unveiled on the National Library's website.
The V&A will act as steward for the stage for the next 25 years, which the head librarian of the country's book depository called fitting for such an important piece of literary heritage.
Dr John Scally, chief executive of the National Library of Scotland, said: "It will be difficult to let this important part of our collection go after years of careful restoration. But that is the whole point of preservation – to enable future generations to enjoy items of great national and cultural significance.
"We can't think of a more fitting place for the stage-set to be on display than V&A Dundee. But for anyone who won't be able to see it in person, we are thrilled to say we digitised the stage-set so anyone in Scotland – or indeed the world – can view a 3D model online.
"As we race to have a third of our collection in digital format by our centenary in 2025, this is one of the highlights."