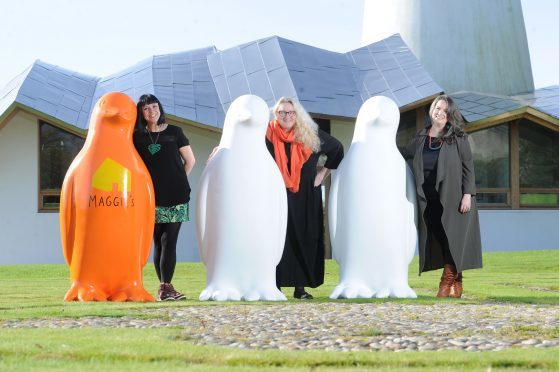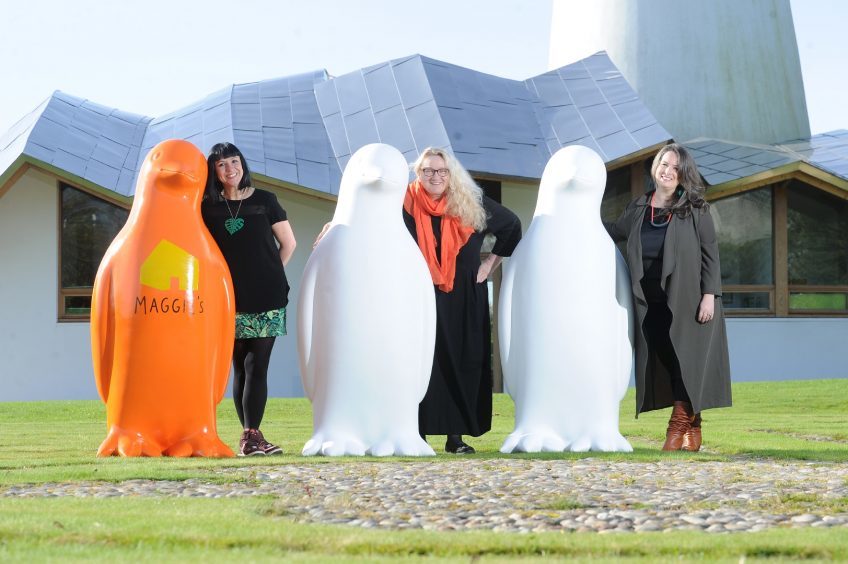 A Dundee cancer charity is appealing for a team of penguin wranglers to help promote a major fundraising art event.
This summer Maggie's Dundee will place 80 individually decorated penguin sculptures around the streets of Dundee.
The event, similar to the Oor Wullie Bucket Trail staged in 2016, will raise funds for the Dundee Maggie's Centre, which provides care and comfort to people affected by cancer.
It costs around £540,000 to run Maggie's Dundee for a year and organisers hope the move will give the centre a major budget boost, as well as spreading the word about the charity's work.
The Penguin Parade will officially start on July 1 and to publicise the event, an 80-strong army of penguins will be photographed at the Maggie's centre in the ground of Ninewells Hospital on Friday.
Although the team at Maggie's has enough vans to transport the giant penguins, they still need around a dozen people to help  load them on and off the vans in preparation for their photoshoot.
Fundraising organiser Rebecca Stott said: "We've got the vans but we need the people to load the vans and to unload them at the other end.
"We're looking for about 12 people but if we get any more that will be great."
Anyone who wants to help should email rebecca.stott@maggiescentre.org
The trail will run all summer before all 80 statues are auctioned off in aid of Maggie's Dundee on September 24.
Also raising funds for Maggie's Dundee this year will be the Segafredo Cafe at Ninewells Hospital, which will be selling special biscuits shaped like penguins.
During the Oor Wullie Bucket Trail, the cafe raised nearly £3,000 for The ARCHIE Foundation by selling Oor Wullie biscuits.
Cafe owner Frank Esposito visited Maggie's Dundee on Tuesday to officially launch the new biscuit.
It is hoped the Penguin Parade will raise enough money to run Maggie's Dundee for an entire year.
A number of businesses and celebrities have already sponsored penguins and chosen artists to decorate them.
Firms including NCR, Insights and the Alliance Trust are all sponsoring penguins, as are Lorraine Kelly and rock group Simple Minds, who will perform at Slessor Gardens on September 9.