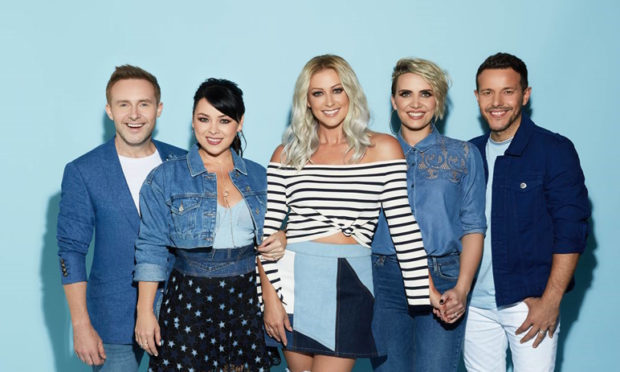 Steps are on their way to Dundee — and they can't wait.
Thousands of fans are expected to attend the Slessor Gardens gig and, with the sun shining, it is gearing up to be a night to remember.
Sun is shining on the glorious Scottish countryside ☀️
Dundee here we come!! #SummerofSteps

— Faye Tozer (@Faye_Tozer) June 22, 2018
Group member Faye is among those preparing to take to the stage and has been tweeting about the show, telling her 82,000 followers: "Sun is shining…Dundee here we come!!".
Super excited, sunglasses on and ready to boogie the day away #summerofsteps

— Fiona Kerr (@gibbf1) June 22, 2018
Fans afe also getting into the mood, with Fiona Kerr describing herself as being "super excited".
If you can't make the gig, don't worry it's not a Tragedy and it won't be a case of Better Best Forgotten, just step into your newsagent on Saturday and you can read all about it in The Courier.