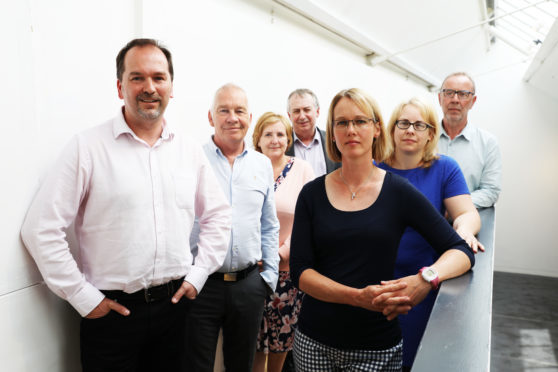 Dundee is "not unique" in its battle against high rates of drug addiction and deaths, an NHS Tayside health chief has insisted.
Dr Emma Fletcher, consultant in Public Health Medicine, said factors leading to addiction — such as a lack of opportunity — were common to many other areas in Scotland.
And she said efforts to tackle the city's problems could help in the nationwide battle against addiction.
She was speaking after giving evidence at the second meeting of the newly-formed Dundee Drug Commission — set up to curb the number of drug deaths in the city.
Unofficial figures released in May suggest the toll for last year could be as high as 72 — a record high and more than twice as many as in 2016.
Dr Fletcher said: "Per head of population, Dundee has the highest drug death rate of all the local authority areas in Scotland but we also have a high prevalence of people who have problem drug use.
"So when you consider the number of drug deaths as a rate of people who have problem drug use then actually we are quite comparable to other areas in Scotland.
"Absolutely there is a concern about drug deaths but I do not think we are unique to other areas in Scotland of similar socio-economic challenges.
"If the commission can come up with effective solutions then that could have an impact on the whole country."
The members of the commission, which includes politicians, health professionals, consultants, and police and charity representatives, also heard from Alexis Chappell and Diane McCulloch of the Dundee Health and Social Care Partnership.
The pair spoke of work already underway to streamline the delivery of services in the city.
Chairman of the commission, Dr Robert Peat, said it was important to learn from the evidence supplied.
He said: "The crux is how do we learn from this information to help us prevent drug deaths.
"We've known Dundee has a high number of disadvantaged people and high levels of poverty for a long time.
"But what we need to do is relate all of that into the work of the commission.
"There is lots of work going on to try and address that, it's just making sure that all these bits are working alongside each other."
The next meeting of the Drug Commission — which will run for a year — will take place on August 22.