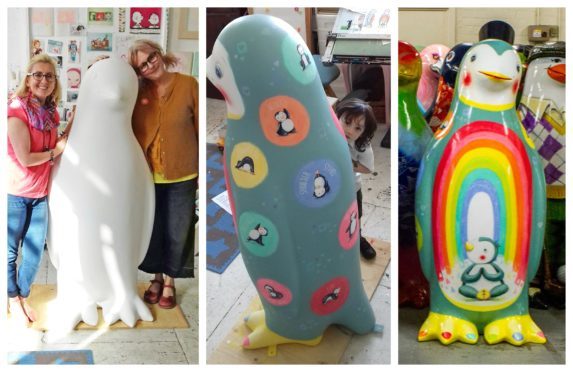 A Maggie's Penguin Parade statue inspired by the brave cancer battle of a Tayside woman will be unveiled later this week.
Dundonian writer-illustrator Lindsey Gardiner struck up a friendship with Fi Munro, who is living with the disease, when she produced artwork for the blogger's book Love, Light and Mermaid Tales.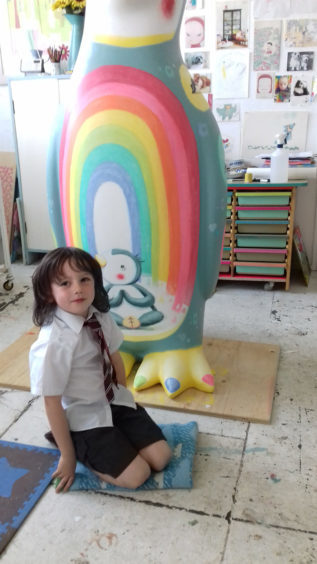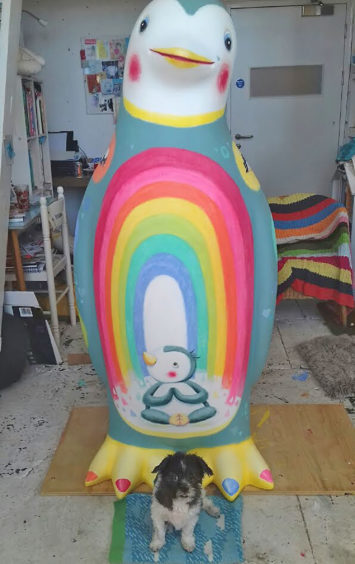 Miss Gardiner, who is also a textiles lecturer at Duncan of Jordanstone College of Art and Design, soon began taking her son Harris Weir, 5, to the Errol woman's yoga classes for children.
Mrs Munro and the youngster struck up such a close bond during their sessions that it inspired Miss Gardiner to design a "Yogi" bird for the Maggie's parade.
The sculpture will be placed in Dundee's Baxter Park later this week.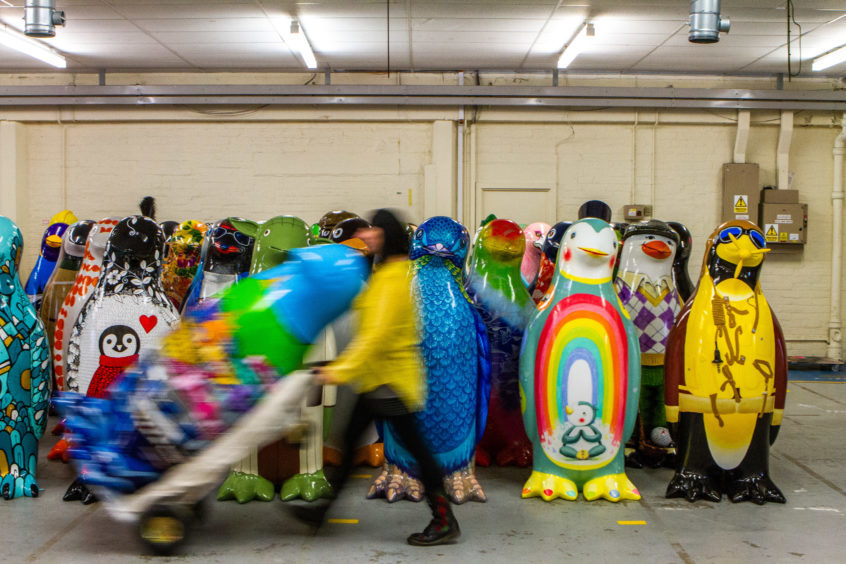 The story of Harris and Mrs Munro's bond is told through a number of illustrations of young penguins in yoga poses.
It is one of a series of statues which have started springing up in locations across Courier country, including Kirriemuir.
Mrs Munro was first diagnosed with stage four ovarian cancer in January 2016 and had operations to remove five of her organs, and parts of four others, before the disease went into remission.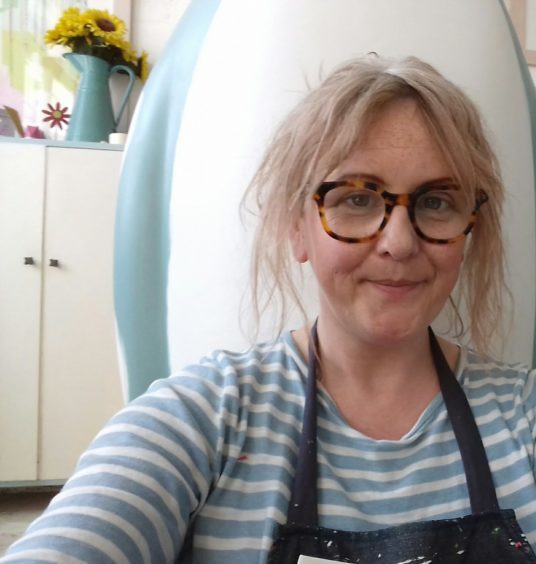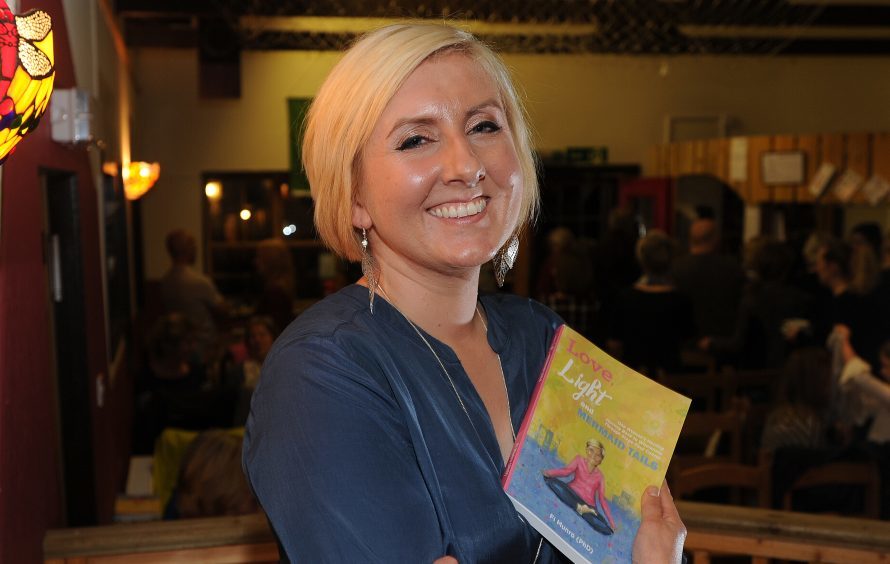 When she was told it had returned in January 2018, she turned down chemotherapy and embarked on a fundraiser to secure the drug Avastin privately, beginning a course of treatment aimed at extending her life.
Miss Gardiner, 46, said Harris had come out of his shell thanks to Mrs Munro's yoga lessons, adding: "He told me she has magic powers".
She said the design for the penguin was inspired by a story Mrs Munro had told Harris during their lessons.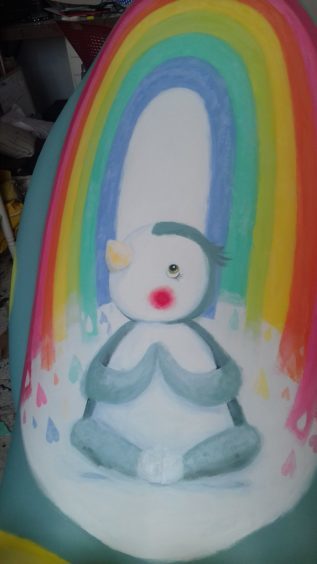 "I just knew what I wanted to do right away. I think in characters and stories all the time. It had the story, the narrative, the mindfulness; it was just perfect," Miss Gardiner said.
"We consulted on which poses she does most with the kids. There is a pose on the back, it is a warrior pose and it says, 'this is for you Fi'."
The penguin itself represents Mrs Munro, while the young animal painted on its belly is Harris.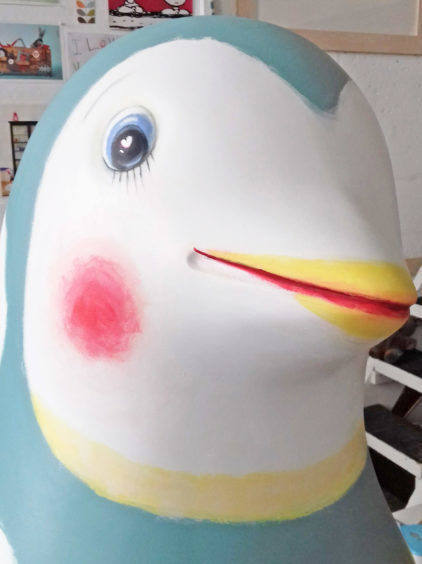 The penguin itself represents Fi,Mrs Munro said: "I was really touched. I like that it is not about cancer — it is about love. She just gets it. Yoga brought me so much joy, and being able to to share it. It's lovely the role you play in children's lives.
"My story could be seen as quite sad, I love that it is such a happy piece."
Mrs Munro and Miss Gardiner plan to host an outdoor yoga class, illustration workshop and picnic next to the penguin in Baxter Park on July 17 starting at 10.30am.