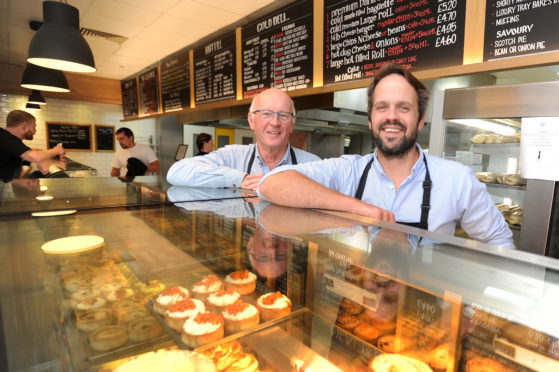 Dundonians have known it for years, Kevin Bridges has called it his favourite and now students across the country have confirmed Dundee's 24-hour bakery is one of the best places in the UK to buy food after a night out.
For more than a decade Clark's 24-hour bakery has been providing hangover-staving, hunger-abating treats for students, party-goers and shift workers at all times of the day.
A student survey has now named the West End favourite as the best place to get "drunk food" in Scotland and sixth best in the UK.
The website mystudenthalls.com said it established its rankings by awarding points based on three main criteria.
The first involved the proximity to the area's university campus or student union.
Other measures were opening hours and how much the eaterie's most popular dish costs against the price of a McDonalds' Big Mac medium meal.
Dan Bunce, operations manager at Clark's, said it was wonderful to have been listed so high.
He said: "This is excellent news. To have been highlighted for our work is always a good thing.
"We have always been popular with students and shift workers as one of the UK's only all-night bakeries, but we have really noticed recently a positive change in the numbers of people visiting our bakeries from all walks of life.
"We see people of all ages and class, wherever people are from Clark's will cater for them."
Dan added Clark's — which was named the Courier Business Awards Family Business of the Year in 2017 — has plans in the near future to expand how the 120-employee company interacts with its customers, including the creation of a new app.
Mystudenthalls.com founder Dan Roberts, said: "There is certainly no denying that a good local takeaway is a large part of any student experience and our new index celebrates the very best of these great local businesses that often become iconic with students old and new."