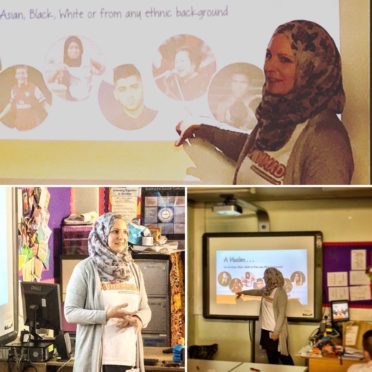 A Dundee initiative which has helped change perceptions of Islam among many of the city's school pupils is set to reach even more youngsters.
Taught by Muhammad (TBM), which carries out presentations on the religion in a bid to break down barriers and stereotypes, will launch in its fourth school in the city in September.
The initiative encourages pupils to speak their mind and talk about anything they've come to associate with Islam.
TBM project manager Rizwan Rafik said words such as "terrorism" and "ISIS" are often mentioned by youngsters but added that being able to discuss such sensitive subjects is crucial to the charity's work.
He said: "When we first go into schools, we ask what first comes to mind when they think of Islam.
"We do hear questions about terrorism but it's important to tackle these things. We explain that it has nothing to do with Islam.
"We want them to be as honest as possible though, otherwise we can't break down barriers.
"Some of these pupils won't have had the opportunity to spend time with a Muslim and so they'll hear these associations from other sources."
Having launched in 2014, the project has reached more than 1,500 pupils across the city so far from Grove, Harris, and Baldragon Academy, with Braeview Academy also set to be added in September.
The one-hour-long presentations, which are also delivered in colleges and organisations across the city, are having a big impact on audiences.
Feedback shows 98% of pupils say their understanding of Islam and Muslims has improved afterwards.
Mr Rafik added: "It can open a conversation between Muslims and non-Muslims, who maybe previously didn't understand certain things about the religion.
"We think they are having a big impact and we are quite ambitious.
"We would love to expand to all schools across Dundee and even beyond but unfortunately we just don't have the resources to do that.
"We'd also really like to deliver it to more businesses and organisations across the city if they are interested.
"We will always aim to build as many bridges as we can between our communities and the feedback we've received has been great."
TBM, part of outreach programme Yusuf Youth Initiative, also runs weekly community support cafes, monthly meals for the homeless, and a foodbank.