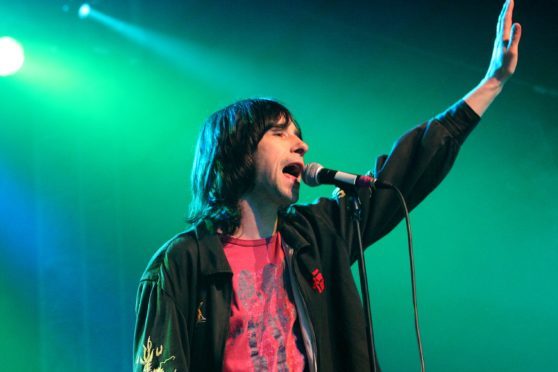 After weeks of feverish speculation, V&A Dundee finally announced the headliners for the 3D Festival celebrating its opening this week.
As a man of a certain vintage it's hard to see how they could have made a better choice than Primal Scream.
Like all good bands they have refused to rest on their laurels and have consistently sought to move forward over the span of their 30-year career and have been at the forefront of Scottish music over that time.
They also put on a pretty good live show, which also helps.
Never shy about wearing their influences on their arm, they're curators themselves: happy to promote their inspirations while using that to forge their own path forward.
There aren't many other bands that would follow the stone-cold classic Screamadelica – a fusion of acid house, dub and Stones-influenced rock that earned them rave reviews and millions of sales – with unashamedly backwards-looking Give out But Don't Give up three years later.
It is even more bizarre to think the album after that threw everything up in the air again for the krautrock-influenced Vanishing Point.
The entire 3D festival and the opening of the V&A on September 14 and 15 already promises to be an event that the city will remember for decades.
Unfortunately, that popularity is going to mean some people miss out.
Already this week, demand for tickets for the museum over the opening weekend caused V&A Dundee's systems to crash, while people attempting to register for the ballot for Primal Scream tickets suffered similar problems.
But these are, while undoubtedly annoying for some, minor niggles in the grand scheme of things.
Inevitably, when demand outstrips supply there will be people who miss out.
But the 3D Festival promises to give Dundee and the opening of the V&A a national showcase and will be a once in a lifetime experience for everyone in Dundee.
Even those not lucky enough to get tickets will be able to attend the 3D festival on the Saturday and, perhaps even more importantly, enjoy an atmosphere of anticipation and excitement in the city that may never be repeated.