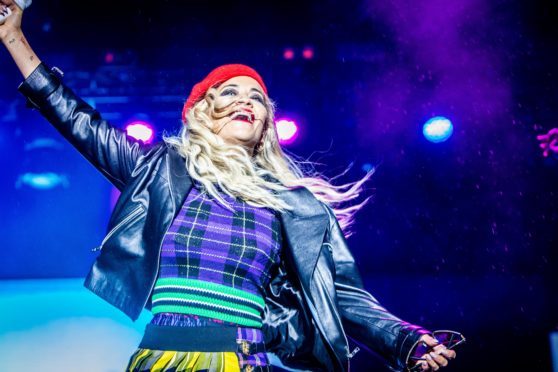 It might have rained all night but thousands of music fans left Slessor gardens beaming following a "fab" performance by Rita Ora.
The pop star narrowly averted disaster after scrambling north on a Virgin train, her flight having apparently been cancelled just hours before she was set to go on stage.
PICTURES: Thousands brave the rain as Rita Ora thrills Dundee fans
She tweeted to her 8.6 million followers: "The show must go on, Scotland I'm coming.
"The weather is s**t, flight got cancelled but that's not going to stop me from getting there."
The show must go on! Scotland I'm coming! The weather is shit, flight got cancelled but that's not gonna stop me from getting there! I hopped on the train (it's a pretty long ride, caught up on love island obvs) but regardless I'm on my way!! See you soon!! pic.twitter.com/oXXfu1ywQP

— Rita Ora (@RitaOra) July 28, 2018
Pubs and restaurants throughout the city were bustling with excited teenagers, parents and music lovers prior to the concert starting.
There were slight delays on the roads in and out of the main city centre thoroughfare, with the road closures diverting traffic around the Slessor Gardens concert site from 3pm to midnight.
REVIEW: Rita Ora gig on city waterfront shows Dundee is on the map
Bus operator Stagecoach said there had been a 10 minute delay to services due to the diversions.
Prior to Ora's performance, fans enjoyed a DJ set from Sigma, a live performance from MNEK and a performance by new talent Hannah Jane Lewis.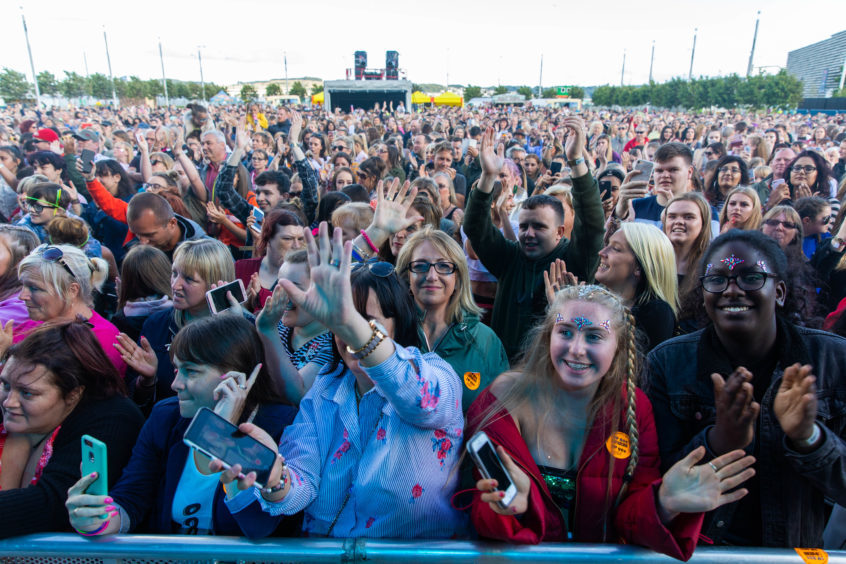 Just before she appeared, the heavens opened and the forecast rain poured on the thousands of eager fans, some of whom made their way to nearby restaurants and bars to seek shelter.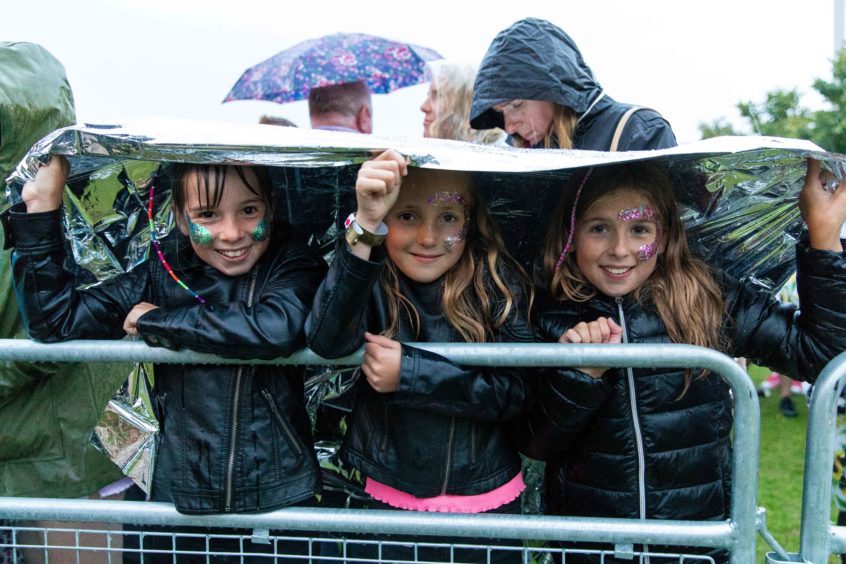 Following the concert, the city's Waterfront bars and restaurants filled with soaked-but-happy fans.
Police said there were no incidents to report as a result of the concert.
The next and final summer concert organised by the Liz Hobbs Group will take place on September 9, when '80s Scot-rockers Simple Minds visit Slessor Gardens supported by Fife favourite KT Tunstall and Chrissie Hynde's The Pretenders.
Following the summer gigs, the 3D Festival will take place on September 14 with Primal Scream and Dundee's own Be Charlotte set to perform, the night before the V&A museum opens.
Around 20,000 people are expected to attend the 3D Festival over its two days.