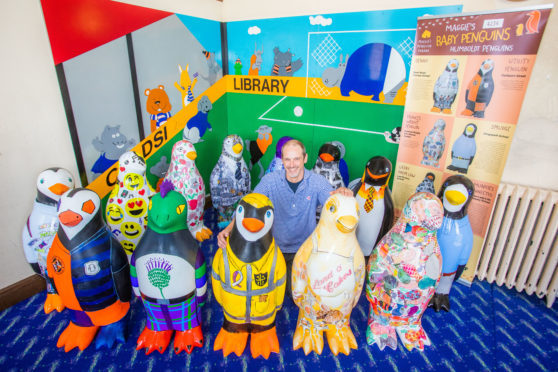 Met all 80 waddling wanderers on the Maggie's Penguin Trail?
Well, we've got news for you – there are another 97 "baby" penguins waiting to be discovered!
These smaller, flippered friends are half the size of the original giant sculptures and have been lovingly designed and decorated by pupils from every school in Dundee, youth groups, community groups, residential units, plus a number of schools in Angus.
Housed within Dundee's libraries and community centres, the 4ft babies are in waddles which have been named after different penguin breeds.
The man behind the initiative is Maggie's Penguin Parade's education coordinator, Neil Cooney.
He was Project Manager of the 2016 Oor Wullie Bucket Trail, with funds raised for the ARCHIE Foundation, and had overseen a plan to bring 14 mini sculptures of the cheeky red-haired lad into primary schools.
"The baby penguins complement and add value to the main trail, by showcasing the creativity of Dundee's youngest citizens," he said.
"They were funded by, created by and are hosted by all of the communities within Dundee and we think they're every bit as good as their taller chums."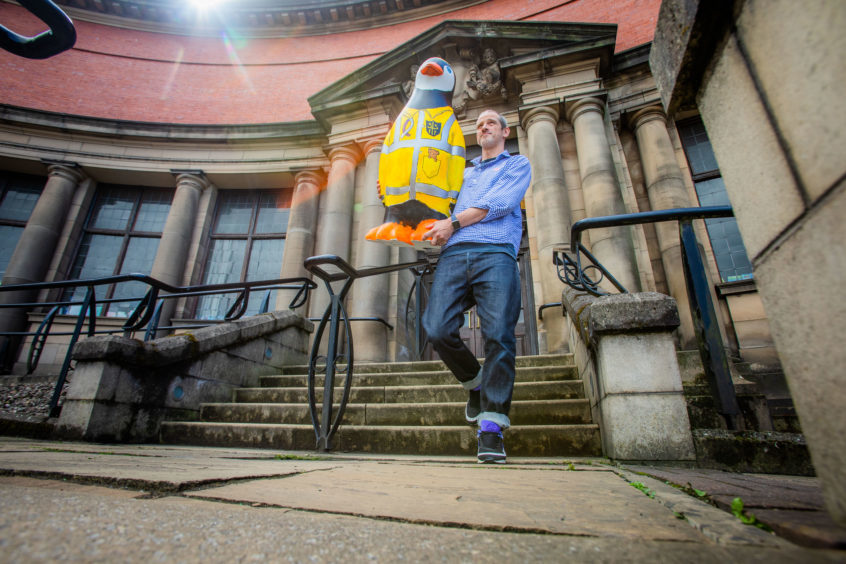 Each baby penguin was accompanied by an education pack meaning that each child involved had the opportunity to learn while working on the project.
They were taught about everything from penguins and Antarctica to the more serious topics of cancer and what the team at Maggie's do.
Maureen Hood, Information Services Section Leader for Leisure and Culture Dundee, said the invasion of the baby penguins had seen the number of visitors to the city's libaries rocket, with an increase of almost 3000 visitors on the same period last year.
"More families are visiting libraries to hunt for baby penguins and discovering the range of library services along the way," she said.
"It's brought a lively vibe to libraries across Dundee and is encouraging people to visit."
Once the penguins have said their final goodbyes at Slessor Gardens in September, the babies will return to the schools and groups that created them.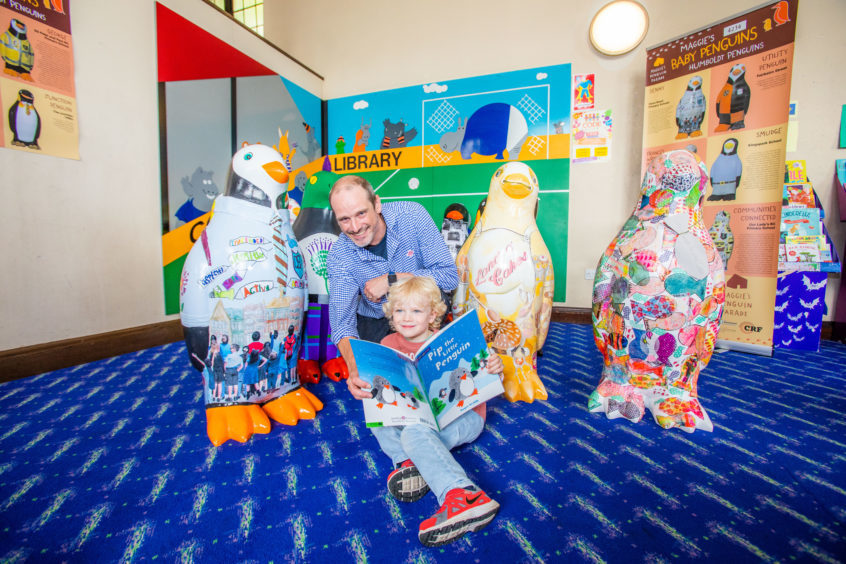 The funding for each baby penguin was donated by Northwood Trust and Community Regeneration funds across the city.
The list of where you can locate the baby penguins can be found on the trail map, available from Discovery Point and RRS Discovery, Westport Luxury Serviced Apartments, Visocchi's Café, Dundee Visit Scotland Information Centre and the Maggie's Cancer Centre at Ninewells Hospital.
The penguin parade was established to raise valuable funds to help run the Maggie's Cancer Centre at Ninewells Hospital.
You can see all 80 large and 97 small penguins together in their Farewell Parade on the September 22 and 23 at Slessor Gardens. Maggiespenguinparade.com