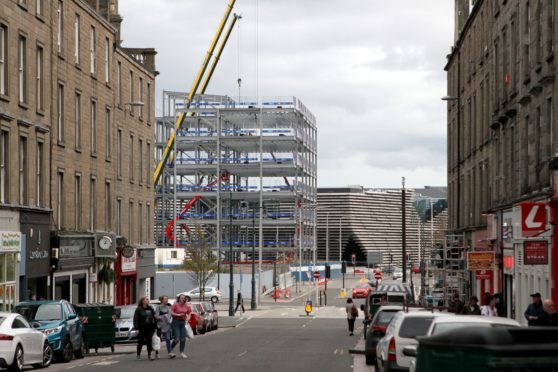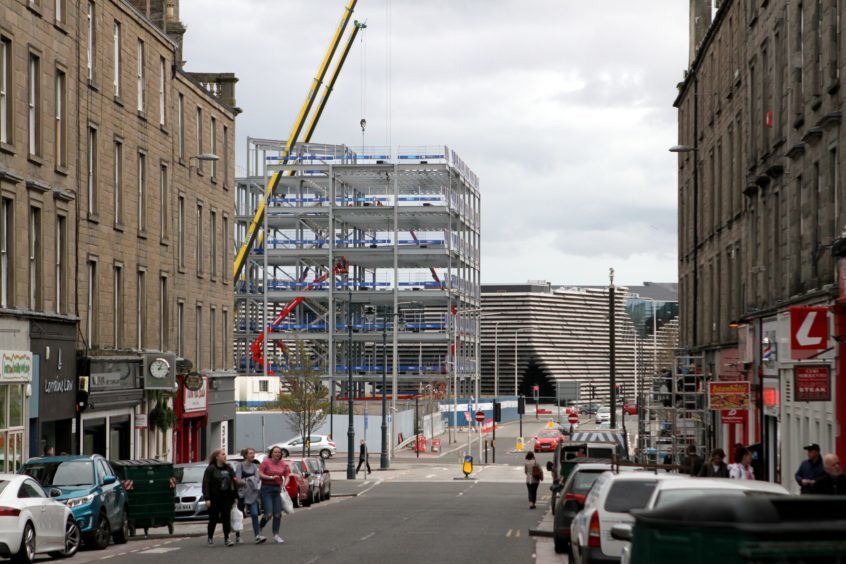 Plans to build an additional 11 homes at a controversial site on the city's waterfront have been approved.
A total of 99 apartments will now be built in one of the buildings at site six.
No parking spaces are to be allocated at the complex for residents, a moved welcomed by the council's city development convener.
Conservative West End councillor Donald Hay had attempted to stop the additional development at Monday night's meeting of the planning committee, but could not find a second member for his motion to be put to a vote.
Mr Hay said he was deeply concerned so many flats were to be built in the city centre without the developers being asked to build parking spaces.
He said: "What concerns me the most about the proposals is there will be no parking on the site for any of the residents at all.
"In the West End there is a huge issue with parking, with all members in the ward contacted endlessly from constituents about the issues.
"There will be parking at the multi-storey car parks available but I am not satisfied with the parking provision given in the application.
"Is it realistic that with 99 new flats, not one of the residents will have a car?
"Where are these new residents going to park?"
Executive director of city development Mike Galloway explained people would be able to apply for the council's residents parking scheme, which would give them constant access to the city centre multi-storey car parks.
He said the council could build further parking facilities in the city centre if a demand was identified, but there were no plans as yet to do so.
City development convener Councillor Lynne Short said the move was a positive one, which would encourage residents living in the city to make the switch from private vehicles to more environmentally friendly modes of public transport.
Ediston Real Estate, which submitted the application, said it had identified a shift in the type of properties future buyers were likely to be attracted to following "further, extensive market research".
The number of one-bedroom flats across the site will increase by two, from 16 to 18, with an internal floor area of between 49 and 56sq m.
Meanwhile, the number of two-bedroom flats will increase by 25, from 42 to 67, and the number of three-bedroom flats will reduce by 16, from 30 to 14.
City Centre and Harbour Community Council objected to the application on the grounds of parking and poor architecture.
The site was also the subject of an online petition opposing the development, which attracted more than 5,000 signatures.