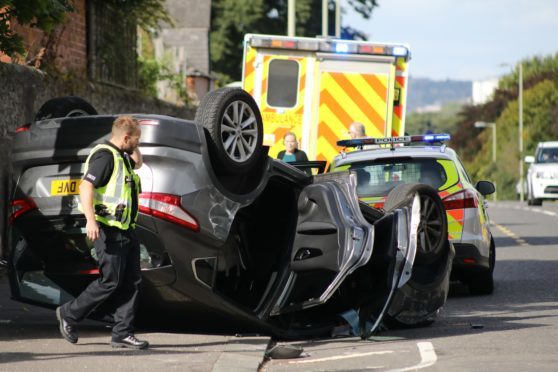 A car has ended up on its roof after being involved in a car accident this morning.
The incident took place at around 10am on Strathern Road at the junction with Fairfield Road.
A family of four were in the car, including a 10-month old baby, but no one was injured. The car was hit on the side by another car that failed to stop at the junction.
Ambulance and police were seen at the scene.