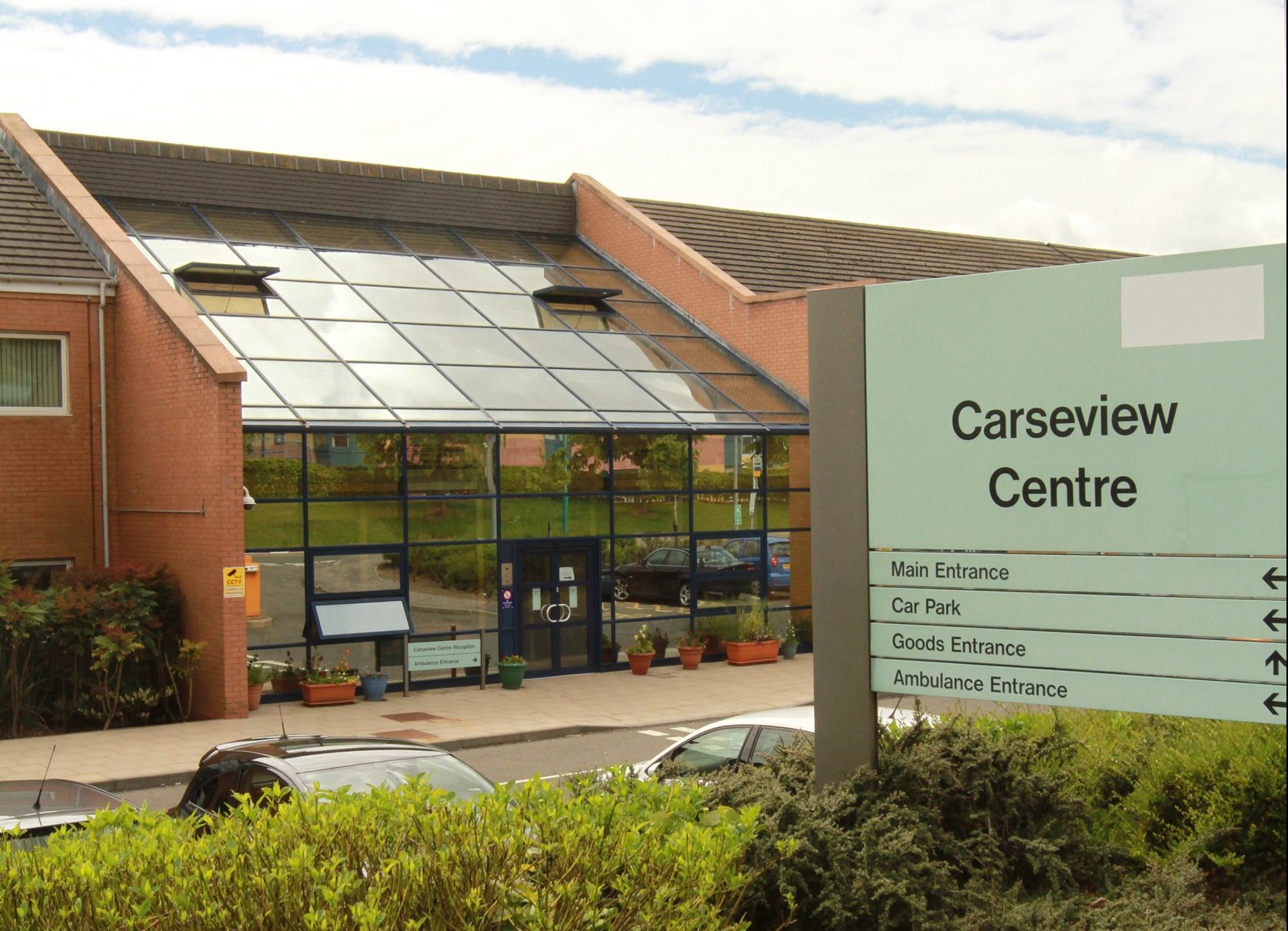 Doctors in Tayside have warned psychiatric services in the region may be unsustainable due to staff shortages.
Inspectors from Healthcare Improvement Scotland were told the service relies on locum doctors but there are concerns about the number of these available.
They were told the shake-up of psychiatric services in Tayside, currently under way, may take years to bear fruit.
Healthcare Improvement Scotland carried out a review of general adult psychiatry services in Carseview and community mental health services in December last year.
The watchdog returned for a follow-up inspection in June, the results of which were published this month and lay bare the full extent of the crisis in psychiatric services.
NHS Tayside has ordered an independent inquiry into mental health services following a campaign by the relatives of patients who took their own lives but the new HIS report reveals staffing issues remain a major problem at Carseview.
It states: "The management team spoke about the continued challenges in maintaining a consistent medical psychiatrist workforce. They told us that the use of locum psychiatrists remains high and has increased since the review visit in December.
"They also told us that there were real anxieties about the sustainability of the medical service and a real concern that the availability of locum psychiatrists is reducing."
It continues: "There continues to be ongoing challenges in recruiting psychiatrists, whether it be in a permanent post or a locum  post.
"We have significant concerns about those ongoing challenges and the use of locum staff.
"The inconsistency of psychiatrists will continue to impact on patients being able to build and sustain therapeutic relationships with their psychiatrist and will lead to inconsistency in medical leadership in clinical teams."
Inspectors were also told staff believe patients will not see the benefit of the redesign of psychiatric services for several years.
The report states: "The general consensus was that the plans being put in place today will not see immediate rewards but will take years to come into effect."
A spokesperson for NHS Tayside said: "Like many other Health Boards, NHS Tayside is affected by a national shortage in some specialist services and professions, including consultant psychiatrists.
"To help address this, the Tayside Mental Health and Learning Disability Services Redesign Transformation Programme, approved by Perth and Kinross Health and Social Care Partnership in January this year, is redesigning how services are delivered in line with the current and future availability of medical staff.
"While our transformation plans are implemented, locum staff continue to be employed to ensure we can provide clinically safe and effective care for our patients."
She said the health board has appointed a permanent medical director to oversee psychiatric services.
She said: "Locum psychiatrists in Dundee have been managed by an interim associate medical director however Professor Keith Matthews, an experienced consultant psychiatrist and senior academic has now been appointed permanently into this role.
"As an experienced and effective clinical leader, Professor Matthews will be instrumental in leading the redesign and improvement of mental health services across Tayside."
Gillian Murray, whose uncle, David Ramsay, died after being turned away from Carseview in 2016, said NHS Tayside must address shortfalls in its psychiatric services.
Ms Murray, who played a prominent role in the campaign that led to a review into mental health services in Tayside, said: "How long has this mental health crisis gone on for?
"How many cases have been swept under the carpet?"
David Strang has been appointed chairman of the inquiry, which NHS Tayside has stressed will be fully independent.