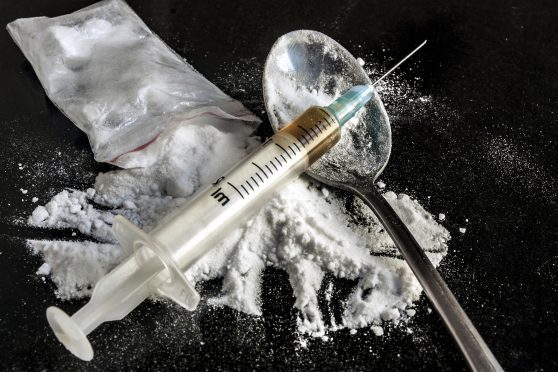 The methods used by health professionals targeting drug-related deaths  in Tayside is to be discussed at an upcoming national event.
A Tayside expert is to give an address at The Scottish Drugs Forum, who will host their Working Together to Prevent Drug-related Deaths event in Glasgow on Thursday.
Laura Kerr, of the Angus Alcohol and Drug Partnership, is one of four guest speakers who will discuss work being carried out in Angus, Dundee and Perth to tackle the "challenges" with drug-related mortality.
According to experts, Scotland has had "record numbers" of drug-related deaths in the past 12 months, with Dundee in particular earning the title of Scotland's "drug-death capital".
Attendees will be shown a number of presentations and workshops on how preventing future drug deaths is in the interests of the entire local community, not just those directly impacted by overdose and loss.
The day coincides with International Overdose Awareness day, a global event held on August 31 each year which aims to raise awareness of overdose and reduce the stigma of a drug-related death.
David Liddell, CEO of Scottish Drugs Forum said: "We are hosting this conference to mark International Overdose Awareness Day.
"Scotland has had record numbers of fatal overdose drug deaths in each of the last three years. This tragedy cannot become a new norm. Overdose deaths are preventable.
"We know how to protect people and we are preventing overdose deaths every day in Scotland but we need a step change in our approach.
"Dundee and Tayside face their own challenges and we have invited Laura Kerr to present on the challenges and how they may be met in Tayside."
Politicians, police and health experts have moved to tackle Tayside's unwanted title recently, with the establishment of the Dundee Drugs Commission.
Unofficial figures released in May suggest the death toll in Dundee for 2017 could be as high as 72 — more than twice as many as in 2016.
The latest figures collated show almost one in 50 Dundee residents is a "problem drug user", with experts warning the number could in fact be far higher.
Specialist GP Dr Joe Tay, from Edinburgh, Assistant Chief Constable Steve Johnson from Police Scotland and Dr. Marilou Gagnon of Ottowa University, Canada, will also give keynote addresses.