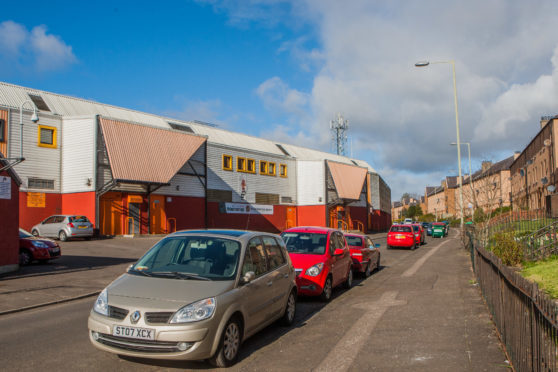 Residents living in the shadow of Dundee's two football stadiums could soon be allowed to park in front of their own homes on match days.
Dundee City Council is to begin a consultation on changes to the way traffic is managed when Dundee or Dundee United are playing at home.
Currently, traffic cones are put out on the streets adjacent to the two grounds meaning that unless a resident is already parked by 8am on a match day, they are unable to leave their vehicle outside their homes until the early evening.
The situation has caused years of frustration for people living near Tannadice and Dens Park.
Dundee City Council's city development committee is now considering introducing a parking permit scheme that would let drivers come and go as they please during match days.
Depending on the results of a public consultation taking place next week, they may also be able to pay for special permits for visitors to their homes when games are on.
However, football fans are unlikely to be ineligible for this scheme meaning anyone who parked there without a permit would be fined.
Mark Flynn, depute convener of Dundee City Council's city development committee said: "The scheme would only operate on match days or when there is a major event at either stadium and is in response to feedback we've had about the current system.
"If residents tell us they like the idea then it would do away with no waiting cones and allow people who live close to the football grounds to come and go, even on match days.
"We're proposing that a resident's permit would be free, with an as yet to be agreed cost for visitors that forms part of the consultation and that existing Blue Badge rules would continue to apply."
Hindmarsh Avenue resident Jennifer Pert, 54, said the permit scheme "would be great".
She said: "The weekends are terrible. I've been here for seven years and it's a nightmare.
"A lot of people just don't go out on match days and there have been times when there are games on Saturday and Sunday.
"I think people will be delighted if this comes in."
No decision has yet been made on what streets would be involved in any permit scheme.
However, residents and businesses in the area surrounding Dens and Tannadice including Sandeman Street, Provost Road, Fleming Gardens, Hindmarsh Avenue and Tannadice Street are being asked to take part in the consultation.
The council's proposals will go on display at Fleming Gardens Sheltered Housing complex from Monday until September 18.
Residents will be able to give feedback on issues such as the streets to be part of the scheme, the period of enforcement and any possible exemptions.
A representative of Dundee City Council will be in attendance on Tuesday September 18 between 3pm and 6.30pm to answer questions.
After the consultation feedback will be reviewed and used to help map out a proposed scheme.