From demonic highs to guttural lows, the exact science behind the perfect heavy metal "scream" is something few people have studied.
However this niche field of musicology is the speciality of Sam Field, who is believed to be Dundee's only metal vocal tutor and one of only a handful in the whole of Scotland.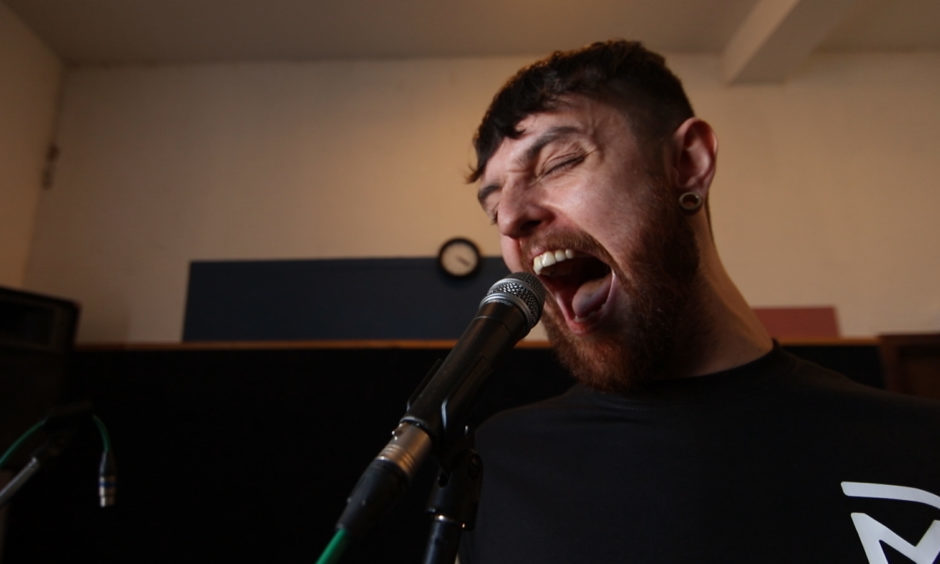 The 25-year-old has been playing in bands for almost a decade and recently joined the Dundee Music Academy where he teaches budding vocalists how to scream on stage without hurting themselves.
Mr Field has been giving lessons from the centre's Blinshall Street base for about six months and is currently mentoring a number of students in the city.
His sessions will be among a number of free tasters on offer as the music academy opens its doors to the public this weekend.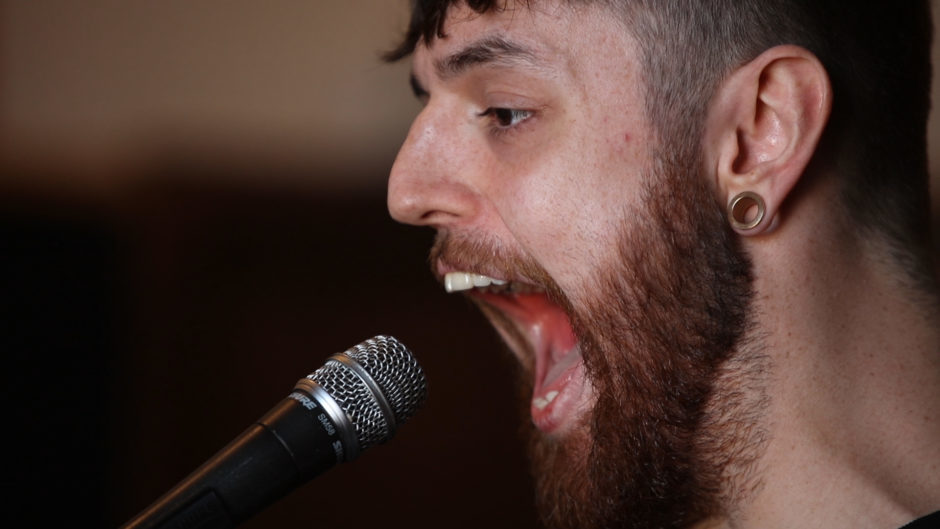 Mr Field, of city band Black Blood, said he was inspired to start the lessons as a result of his own tough, and often painful, experiences fine-tuning his voice early in his career.
"I teach people to be able to 'scream' properly in metal style without hurting their vocal cords," he said.
"There's a lot of people who don't do it right and end up blowing out their voice. I teach them how to do it without pain and without damaging themselves and teach them how to have fun really.
"I started learning, nine years ago, how to scream properly. I was quite bad at first and  hurt myself a good few times.
"It took me a while, because there is no form of guidance on how to teach this sort of thing. So I just thought I would show people what I've learnt so far. I 100% specialise in metal.
"I just wanted to educate people in how to do it properly without hurting themselves."
---
>> Keep up to date with the latest news with The Courier newsletter
---
He said screaming, done wrongly and without practice, can do "permanent damage" to vocal cords.
Mr Field uses a number of techniques to get his students comfortable.
Pupils start out simply sighing before progressing and developing their abilities.
Once they have achieved the desired metal sound, they can begin to add words and scream along to music.
Mr Field said: "You start off with false cords and more or less the rest of the technique is on how to get higher pitch, lower pitch. It is all about the shape of your mouth.
"People are quite surprised when I say I'm a metal vocal coach because they assume people are just shouting into a microphone on stage.
"Some people do, but there is proper technique and there is a proper way of doing it without hurting yourself."
Mr Field prefers to take on students aged 16 or above, but considers performers as young as 14.
The Dundee Music Academy offers tuition in everything from guitar and drums to singing and saxophones.
The open weekend will start at 10am and run until 5pm on both Saturday and Sunday at DM Studios on Blinshall Street.
The academy's director David Gourlay said: "Dundee Music Academy's open weekend will be a great way to get introduced to music. All lessons are free, all ages and abilities welcome, all you need to do is call and book your place."
For more information call: 01382 220234.
Mr Field's band Black Blood will play Dundee's Beat Generator on Friday night. Doors are at 7pm.