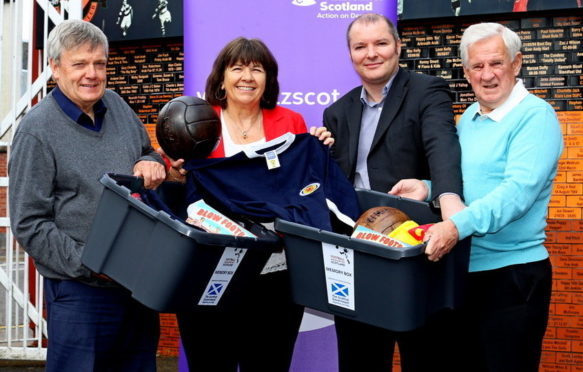 An appeal has been launched for items which could help in the treatment of football fans suffering from dementia.
Dundee United Community Trust, along with the Arab Trust and the Football Memories team, are looking for relics from the golden days of the Scottish game.
The partners hope to fill a Kopel Box full of items that will help trigger memories in people living with conditions like Alzheimer's disease and early onset dementia.
Football Memories already works with boxes crammed with objects such as an old football, an old pair of football boots, a replica vintage Scotland football shirt, a lion rampant flag and a tartan tammy hat.
Fan favourites such as the old-style rattle, carbolic soap and a jar of Bovril have also been collected.
The Kopel Box takes its name from former United legend Frank Kopel, who died four years ago after living with dementia, and would reflect his time with United.
Susan Batten, Arab Trust chair, said: "Football Memories makes a great contribution to our community work and we would like to see the wider fan base involved in shaping the contents of the Frank Kopel Box.
"We are also looking to find a suitable place to display the box when it is in use as it is a tremendous resource."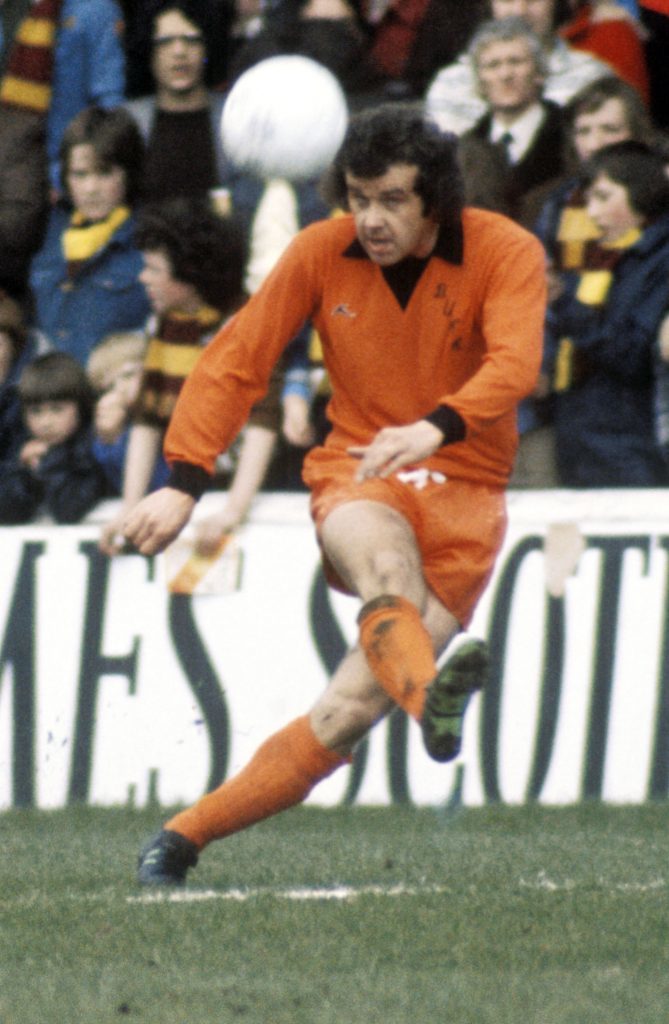 Mr Kopel's wife Amanda spearheaded a tireless campaign for free personal care to be extended to those under the age of 65 living with a debilitating illness – something which was not afforded to him or his family.
The former left-back was eligible for just 19 days of free personal care before his death in April 2014, despite living with the illness for nearly six years.
The Courier-backed campaign became known as Frank's Law, and secured a host of high-profile supporters including tennis ace Andy Murray and Prince Albert of Monaco.
Scottish health minister Jeanne Freeman MSP has promised the bill to introduce free personal care will be put in place by February 2019.
Jamie Kirk, of the Dundee United Community Trust, said: "The memory box is already a major talking point in our Football Memories group and is of interest to all fans. I am looking forward to seeing the suggestions that come forward."
Monthly Football Memories events take place at both Tannadice and Dens football stadiums, as well as at the St Aidan's Centre in Broughty Ferry.
George Laidlaw, Football Memories team volunteer, said: "We invite fans to make their suggestions for inclusion via social media and email to michael.malone@dundeeunitedct.co.uk.
"Suffice to add, we would also be extremely delighted to receive any donations of memorabilia for use within our groups."