Baxter Park was awash with purple as fund-raisers did their bit to support Alzheimer Scotland.
Dozens of families from across Dundee put their best foot forward for the charity's local Memory Walk event.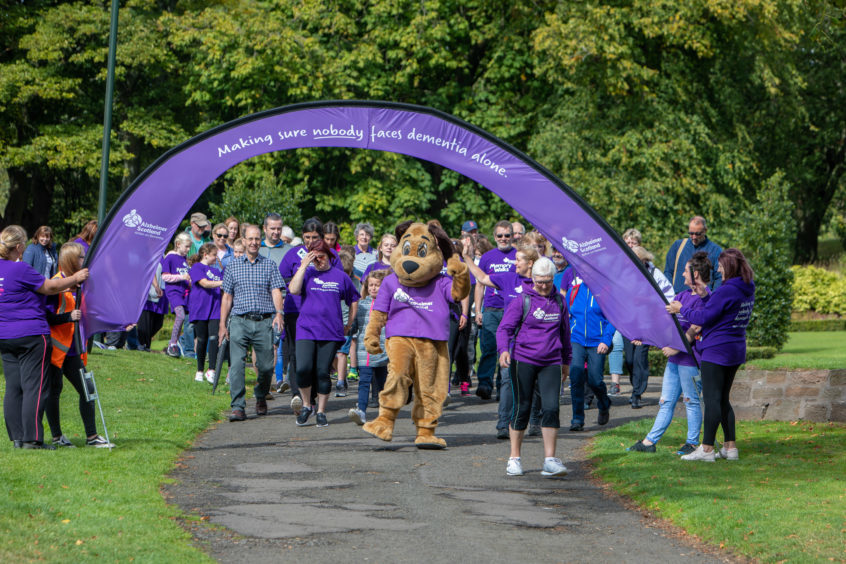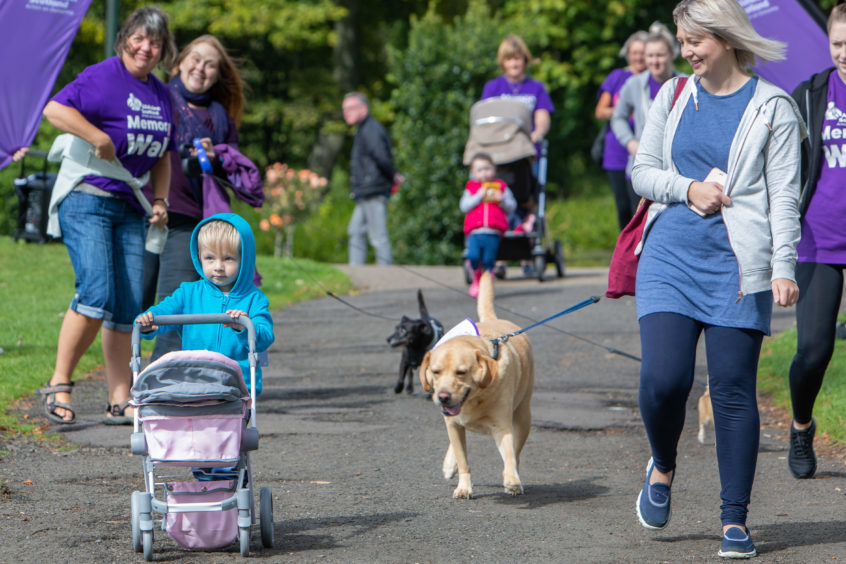 Many chose to dress in the purple, wearing Alzheimer Scotland-branded t-shirts for the walk.
The event raised money to help the charity in its efforts to ensure "no one faces dementia alone".
Organisers say that about 75 people took part on Sunday, with almost £600 raised on the day. More donations have still to come in as the participants' sponsorship money is collected.
Walkers set off from the starting line near Baxter House, where the event also finished and tackled either a 1.5km or 3.5km route.
Alzheimer Scotland's dog mascot was at the event and many people took a chance to get photos taken with it.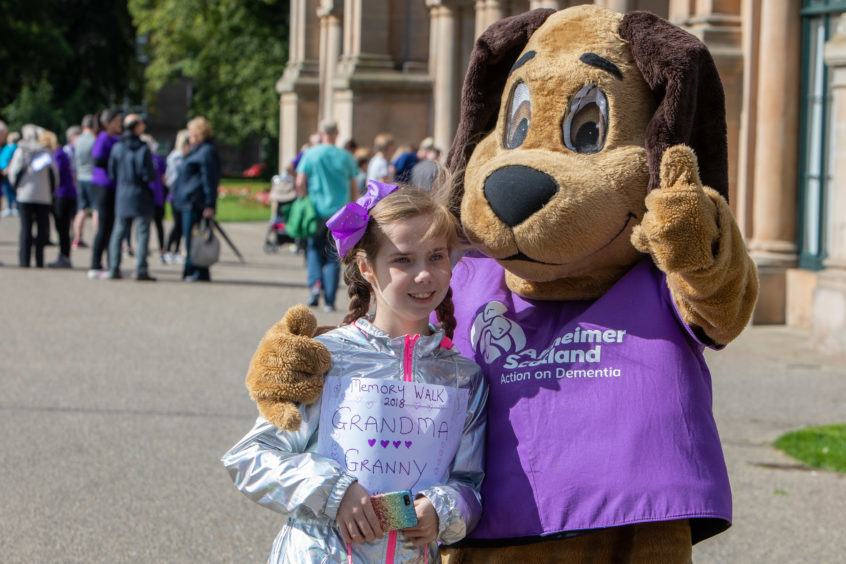 Participants were also encouraged to take a "I'm walking for" sign and to fill in the name of someone close to them who had been been diagnosed with Alzheimers or dementia.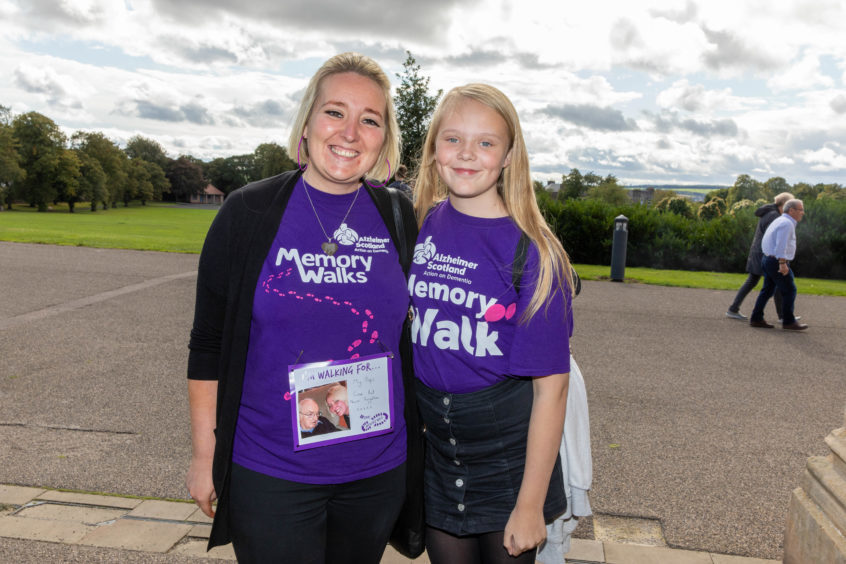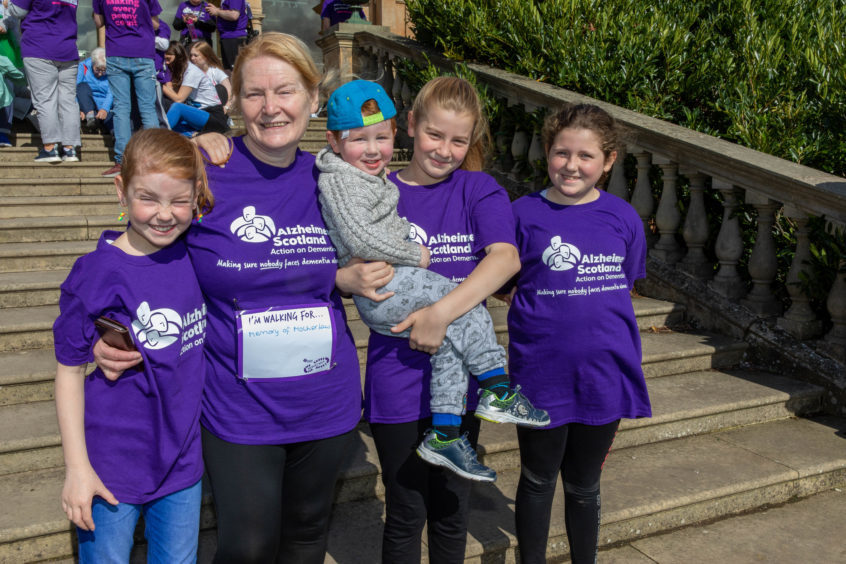 Walkers included Dawn Campbell, who was taking part in honour of both her mother and mother-in-law. Dawn's daughter Amy, who is in primary seven at Barnhill Primary School, joined her for the event too.
Dawn said: "My mum had dementia and my mother-in-law has Alzheimer's – that's why we did the walk for them. Amy got her picture taken with the mascot walking for her granny and grandma."
Nicola Elder took part, along with her daughter Holly, who is nine, and her mum Wilhma Pellow.
"It's the third year we have taken part," said Nicola.
"My great auntie unfortunately had Alzheimer's so we know first hand what this disease does to people and how difficult it is for family members to watch."
All money raised will allow the charity to continue providing facilities such as local dementia resource centres and community groups as well as local dementia advisers and its 24 hour helpline.
Other Memory Walks took place across the country over the weekend, including events in Ayrshire and the Scottish Borders.