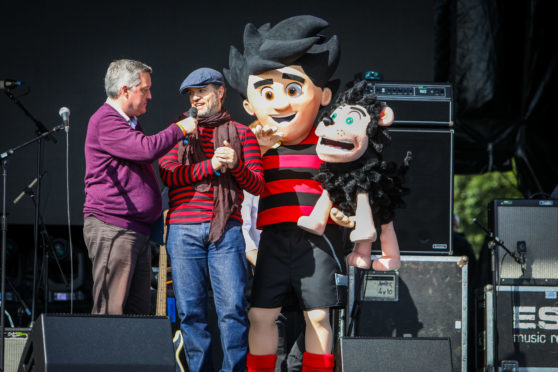 Guests at the 3D Festival are officially record breakers after taking part in the world's largest competition to finish a comic strip.
More than 650 people stopped by The Beano tent on Saturday to achieve a Guinness World Record for the largest 'finish the comic strip' ever.
Visitors to Scotland's first design museum were challenged to complete a bespoke eight-page V&A Dundee inspired comic strip, starring beloved Beano characters such as Dennis and Gnasher, Minnie the Minx and The Bash Street Kids.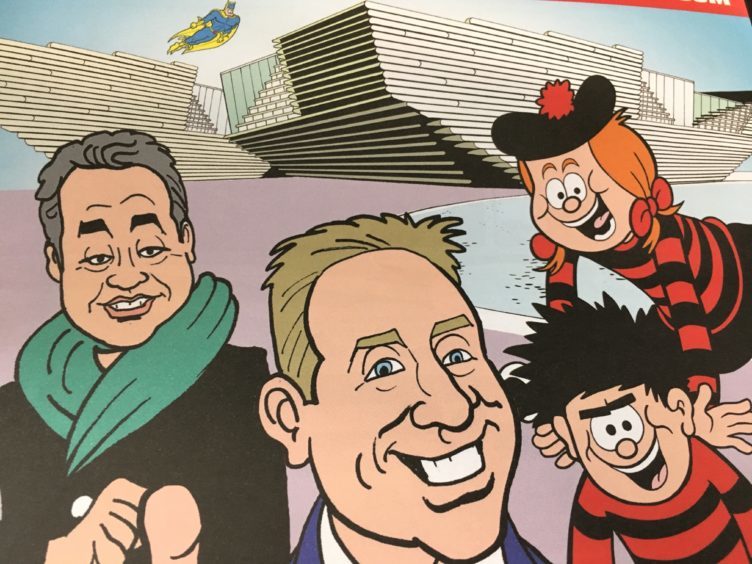 One lucky designer will win the opportunity to have their comic strip displayed in V&A Dundee, alongside the official GWR certificate.
The winning entry, alongside selected entries which contributed to the new record, are available to view on Beano.com.
In the exclusive comic strip, pupils of Bash Street School are invited to the opening of V&A Dundee, where they meet V&A Dundee architect, Kengo Kuma.
Alongside discussing the museum's design and history, Dennis narrates his personal design evolution whilst Minnie explains the development of comic strips.
The final panel challenges entrants to draw something they think should be on display in V&A Dundee.
Mike Stirling, editorial director of Beano Studios and global ambassador for Dundee, said: "This new world record proves the ever-lasting love for our rebellious Beano characters, especially in their home city of Dundee.
"The competition shows that everyone can design something imaginative, creative and awesome. It's no surprise to me that there's so much fantastic creative talent in the city; Beano and V&A Dundee are iconic symbols of this."
The new record adds to Beano's collection, as they already hold the title for longest-running comic published weekly.
Craig Glenday, editor-in-chief of Guinness World Records said: "As a Dundonian myself, it's particularly thrilling to award this title to a comic as iconic, and as symbolic of Dundee, as the Beano.
"As the world's longest-running comic, the Beano has inspired creativity (and naughtiness) in kids for generations, so it's fitting that it's being celebrated by both V&A Dundee and Guinness World Records."