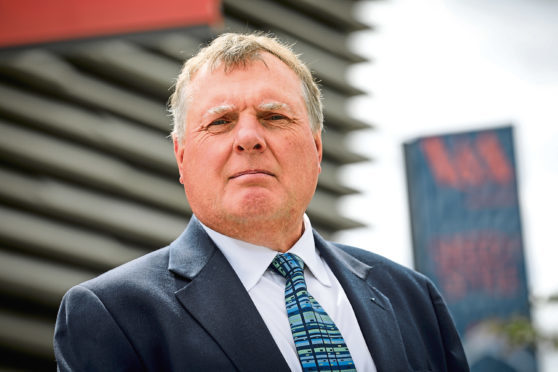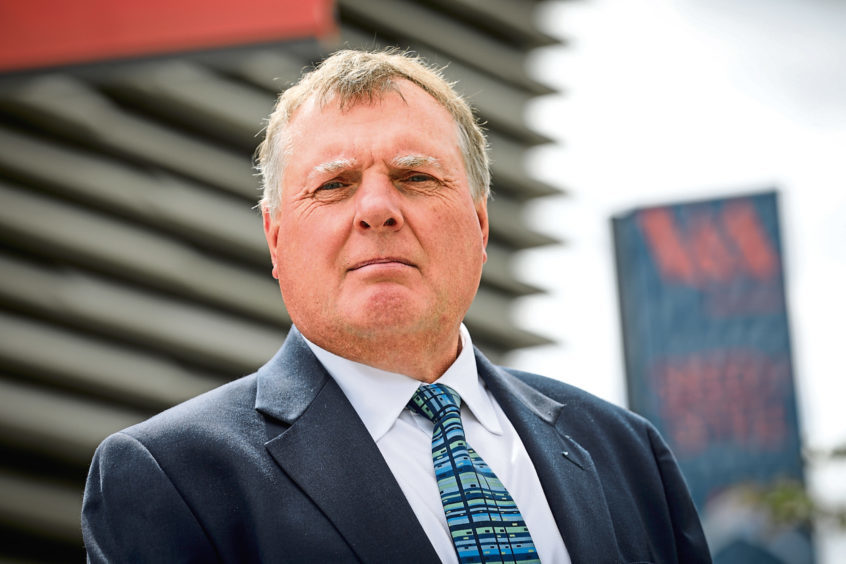 Dundee's outgoing executive director of city development has warned the city cannot stand still after the opening of the V&A.
Mike Galloway, the mastermind behind the ongoing £1 billion waterfront redevelopment, will attend his final committee meeting in the City Chambers on Monday night.
He is retiring on a high after seeing the V&A opening to the public for the first time.
The Kengo Kuma-designed museum is at the heart of the central waterfront area and has been hailed as a crucial step forward in Dundee's ongoing regeneration.
Mr Galloway, who has been involved with the V&A project since its inception, said he had been delighted to finally see the building filled with people.
Mr Galloway: "What was amazing was seeing people's faces as they went through the door.
"People see the outside and think they know what the building is going to be like inside but it totally takes their breath away.
"It was quite emotional to see the building with all those people in."
He added: "Things like this have been done before in other cities, but I don't think they've been done as well.
"Dundee is just a wee city and that is what people like about it. Therefore a project like this on the waterfront is a big deal.
"In a city of five million it's like a drop in the ocean but for us, it's really special."
He warned Dundee cannot become complacent about its newfound international status.
He said: "We're on a pedestal now but have to keep working hard to stay on their as people will want to knock you off.
"That task will get even more difficult but there is more to come.
"The key thing for us in the next couple of months is getting the Tay Cities Deal in place.
"That would been £300 to £400 million in Dundee and would make what is happening with this building look like a drop in the ocean.
"It would make a completely different city."