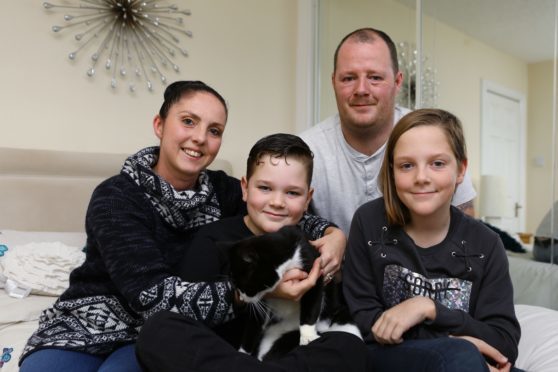 An autistic boy left "gutted" when his cat went missing in Dundee has been reunited with the beloved pet after six months.
Nine-year-old Vincent Wallace and his family had given up hope Lily would ever return after she escaped from her home on Findhorn Street in March.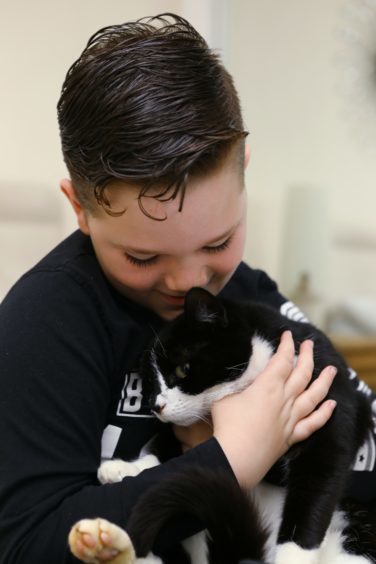 On Friday, they were stunned to discover the errant pet had taken up residence in a garden elsewhere on the road.
Vincent is "delighted" to have Lily back and his mum Gill Wallace, wants to inspire others not to give up hope on their missing pets.
The 37-year-old said: "We moved house, from Nottingham to Dundee, back in March.
"We wanted to wait until we were all settled before letting Lily out, but she managed to escape. Because she didn't know the area she must have lost her way and she never came back.
"Vincent was gutted and so was his sister Alexa. Lily always sleeps in Vincent's bed and he loves having her there – he's autistic so it was a comfort for him.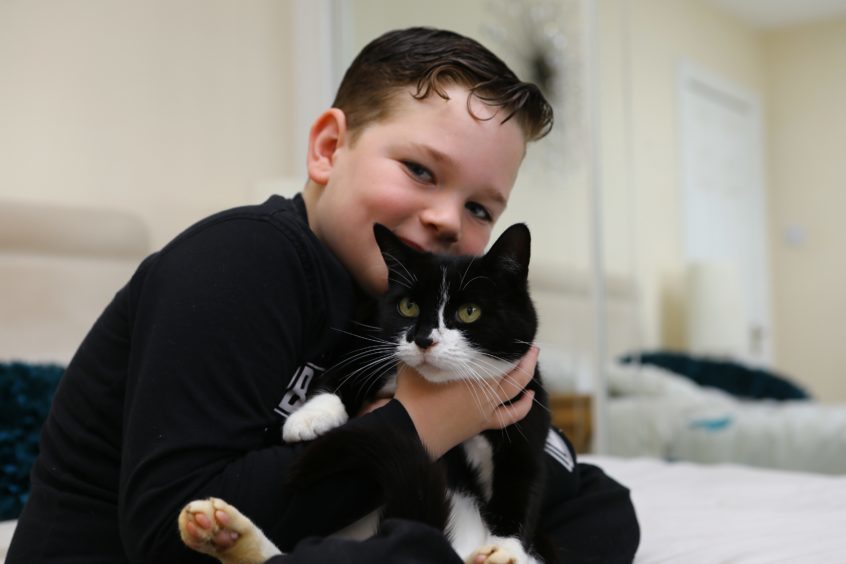 "We were out every night looking for her, calling her name, putting missing appeals on social media, everything we could think of really.
"After a few months we gave up as we'd had no luck."
Although Lily was micro-chipped, it was months before the chip was checked.
The cunning cat was surviving by sleeping in gardens and endearing herself to homeowners who were feeding her.
Gill added: "She'd been living in someone's garden for the past 11 weeks.
"The woman was feeding her and took her in when the weather started getting cold, but she had cats of her own and Lily wasn't getting on with them.
"The woman then scanned her chip and contacted Missing Pets Dundee and Angus.
"We'd been in touch with them before and they called me to say they had Lily."
Gill added: "We couldn't believe it.
"Just a few days prior to that Vincent had been saying he wanted to try looking for Lily again – it was spooky.
"He's delighted to have her back and she hasn't changed at all. It just goes to show there's always hope and missing pets do turn up."