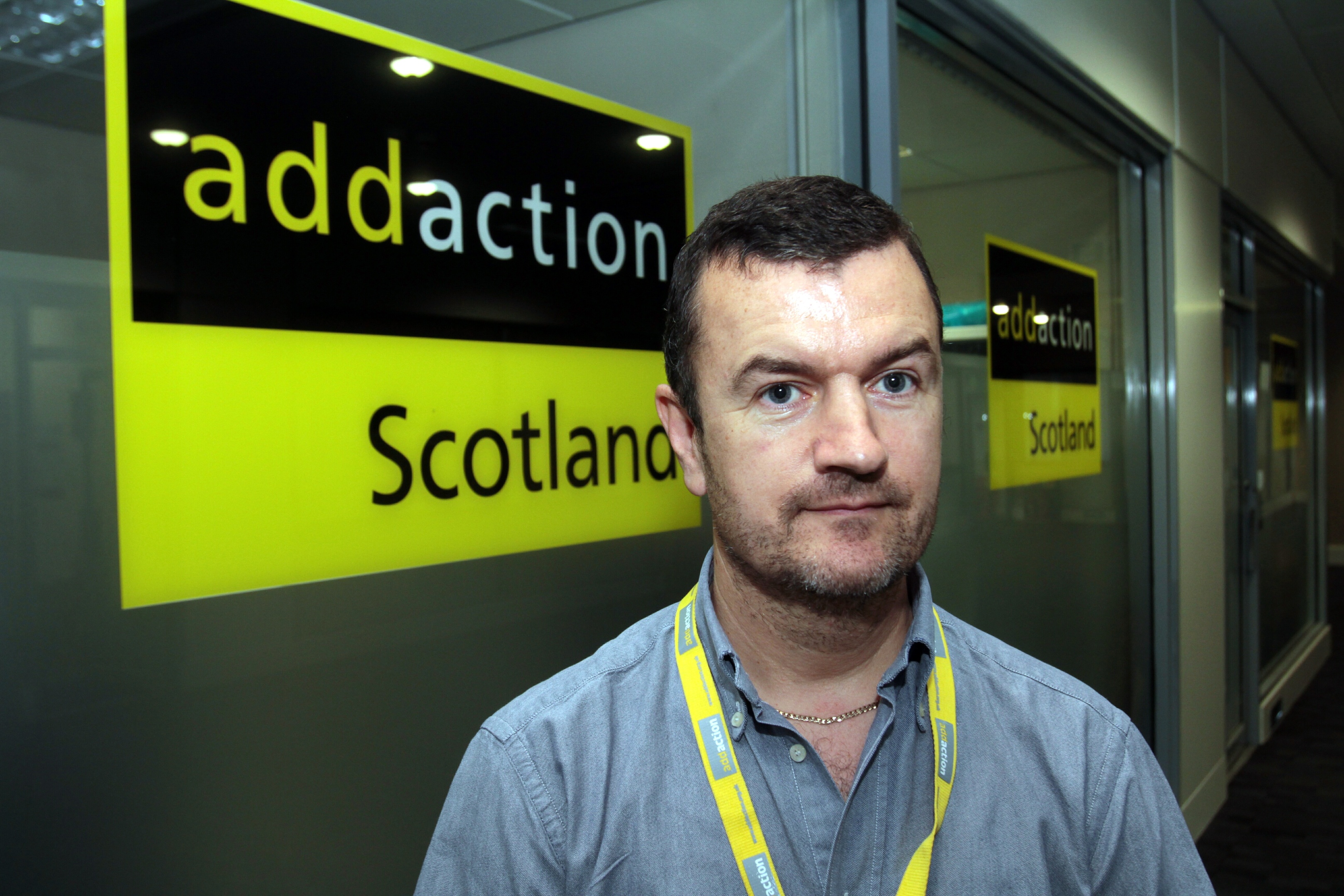 A radical idea to train children as young as 12 to use an anti-overdose drug has been backed by an addiction expert.
Dundee-based Dave Barrie, service manager for the charity Addaction Scotland, said training those under-16 to use the drug Naloxone is a "good idea in theory" but questioned whether it would be feasible legally.
Dundee East MP Stewart Hosie also backed the idea but warned any approach should be specific to the child.
The idea was mooted last week at the latest meeting of the Dundee Drug Commission.
The commission, which includes NHS specialists, the police and drugs agencies, has been set up to curb the city's rising number of drug deaths.
Fatalities rose from 38 to 57 last year, making Dundee Europe's drugs death capital.
The use of Naloxone is a leading emergency treatment method to counteract the effects of opiates such as heroin.
A national initiative is currently being rolled out across Scotland with more than 30,000 kits and associated training provided since 2011.
Mr Barrie suggested use of a newly developed Naloxone nasal spray — rather than the commonly used auto-injection device — could be the most suitable choice for children.
He also disagreed with the notion that making Naloxone available to youngsters would normalise addiction among children.
He said: "In theory, training under-16s is a good idea.
"It's not quite as effective as the injection but for children it may be more suitable. The bottom line for me is that we are losing hundreds of people to opioid overdoses.
"That's not because of Naloxone. It can save lives. If I was, say, 14, and my mum was dying of an overdose I would want that chance to save her."
He added: "Epipen injections, which are used to treat people in case of an allergic emergency, are quite similar to Naloxone injections in some respects.
"Training for under-16s isn't a conversation I've had before but it's a good honest conversation to have.
"The legal aspect could be challenging though.
"The evidence associated with Naloxone is solid. The more of it available the better.
"It's very much to reverse a fatal overdose and that's the only way it would be used."
Speaking during a visit to Gowrie Care's harm reduction unit, Mr Hosie hailed the work being done by community groups and care workers through the charity's overdose awareness campaign.
ODnotMe aims to combat drug-related fatalities in the city by breaking down stigma and providing free kits containing Naloxone
Mr Hosie insisted that "as much support as possible" should be given to family groups living with former users because "they are also part of the recovery process".
He said: "It is hugely important to involve family and friends in the process. Although the injecting drug user is the person who suffers most, families and close friends also suffer."
Mr Hosie supported the idea of providing youngsters with appropriate training but warned that any approach should be specific to the child.
He added: "I think if a child is old enough to understand what a family member is going through and old enough to use a Naloxone pen in the case of a problem, then by all means do that training.
"But it is not for every child and I would want to be slightly careful before it was rolled out in that way."
Ingrid Hainey, area manager for Gowrie Care, hopes to encourage drug users, people in recovery and family and friends to become more aware of how to react to a person having an overdose.
She said: "We recognise that not everybody is going to want to use a Naloxone kit on someone that is overdosing but there are a number of steps that people can take.
"We also want to highlight that last year 73 people died from drug overdose and that could have been prevented, so we need to respond in a more positive way to help stop some of those situations happening."