Marks & Spencer, whose first Scottish branch opened in Dundee, is celebrating its 100th anniversary of trading in Scotland.
As part of the festivities the supermarket chain launched its Centenary Taste Trail –  a four-month food tour of five Scottish locations, starting with City Square on Friday.
Passers-by in Dundee were treated to to free food tastings, music and a chef demonstration, as well as face painting and shortbread decorating for children.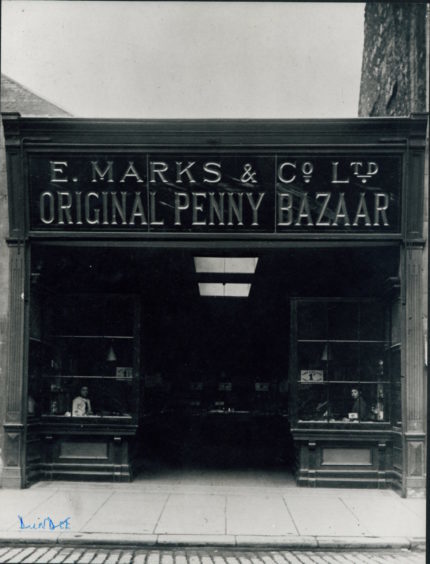 The very first Scottish M&S opened in Dundee in the autumn of 1918 and now the company serves two million customers a week and employs 6,500 people across the country.
Mary Power, store manager at M&S Dundee, said: "We're proud that Dundee was the home of the very first M&S store in Scotland 100 years ago – just across the road from our current store in Murraygate.
"It's such a great way for both our colleagues and customers to come together and celebrate our legacy in the city.
"The celebrations are also particularly exciting for our colleagues, especially our long serving colleagues such as Maureen McLaren who has been with M&S for 51 years."
Maureen, a sales assistant, started  in Kirkcaldy and has spent four decades in the Dundee store, with her daughters and her husband also working by her side at one point.
She said: "I'm really excited for the centenary celebrations in Dundee.
"I started working with M&S at just 15 years old, so it's safe to say I know the company inside out. My colleagues and our customers are like family to me."
More than 40 traders and 4000 Scottish farms who supply food and drink for M&S will have a chance to exhibit their produce as part of the Centenary Taste Trail, which will include Edinburgh, Inverness, Aberdeen and Glasgow.
In Dundee, Scottish M&S producer Dawnfresh offered visitors  smoked salmon and smoked trout, whilst Old Curiosity showcased its colour changing gin and non-alcoholic G&T.