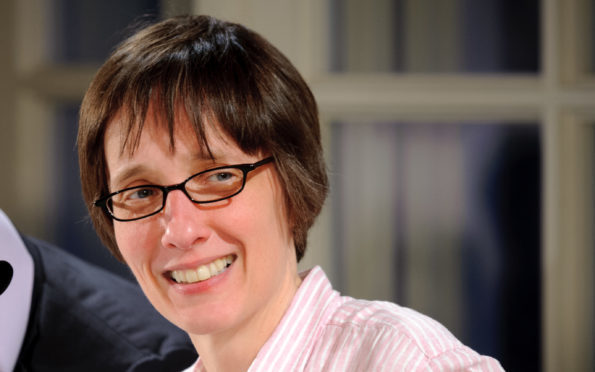 An award-winning Dundee writer is on the shortlist to be named as one of Scotland's most inspiring authors.
Alison Louise (A. L.) Kennedy joins five others in the Saltire First Book competition to find the country's most inspiring scribe.
The Dundee-born author is one of the 35 who have been named as the Saltire Society Scotland's First Book Award winners. She won for her 2007 novel Day.
Day tells the story of a Second World War Lancashire bomber tail-gunner, who later goes on to star as an extra in a film about prisoners of war. The novel also won the Costa Book Prize 2007.
Former Dundee High School pupil Kennedy is shortlisted alongside Scots writers Michel Faber, Kate Clanchy, Ali Smith and Louise Welsh.
She has also been drawn alongside Jackie Kay, who succeeded Liz Lochead as Scottish Makar.
A country-wide poll will be taken to decide who will be crowned most inspiring, with an award ceremony due to take place in November.
The competition will mark 30 years of the organisation's Best First Book prize, which AL Kennedy won in 1991 for her collection of short stories titled Night Geometry And The Garscadden Trains.
A spokesperson for Saltire Society Scotland said: "We are asking you to vote for your most inspiring winner of the Saltire First Book of the Year in its 30 year history.
"This award is in recognition of the writer's contribution to literature, celebrating their growth as a writer and their inspiration to others.
"The shortlist of six writers from the 35 First Book Award recipients, many who have gone on to become leading figures in the Scottish literary landscape, have been chosen by a panel of experts including, critics, writers, academics who have all worked on the Saltire Literary and Publishing Awards.
"We now need your help to choose the most inspiring Saltire First Book winner, which will be presented at this year's Saltire Literary Awards, on Friday November 30."
The deadline for voting in the competition is November 5.
Votes can be cast at www.saltiresociety.org.uk.