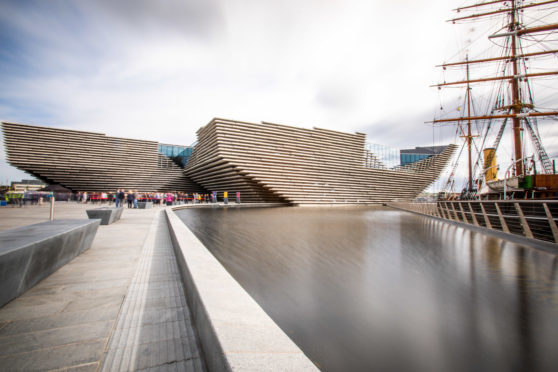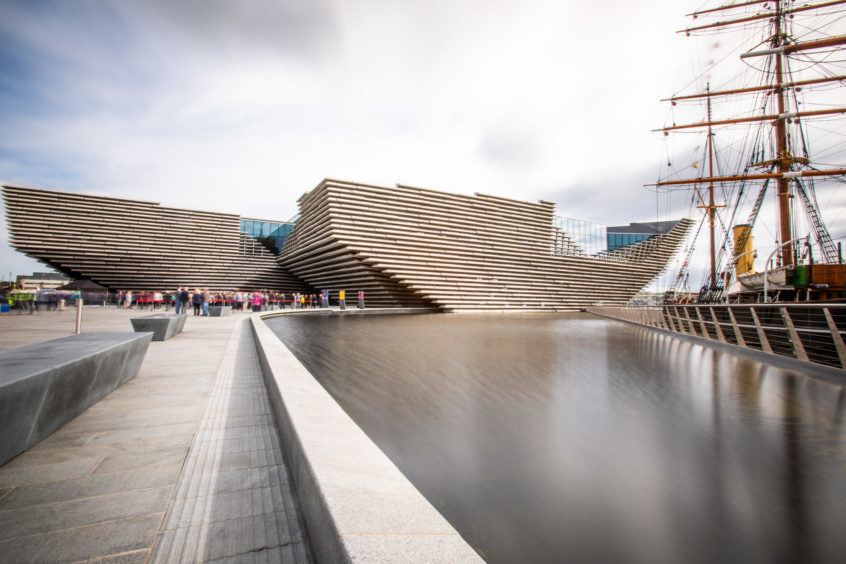 More than 30 delegates from fellow Unesco cities of design are set to in Dundee to delve into the history of the city.
Hailing from every continent on the planet, the visitors – who each represent another Unesco designated city of design – will spend five days on Tayside learning about their newest partner and its showpiece V&A museum.
Dundee was named a Unesco city of design in 2014, and is the only place in the UK to have the accolade.
The envoys will enjoy a welcome reception next Monday evening and a guided city walk with Dark Dundee tours.
On Tuesday, the group will tour the Kengo Kuma-designed V&A Dundee, which saw its 100,000th visitor pass through the door this week following a remarkable opening month.
A PechaKucha event – where presenters show 20 images and talk for 20 seconds on each as part of a quick-fire presentation – will entertain the guests at the Steeple church on Tuesday evening.
On Wednesday the travellers will present workshops on their own home cities of design, before enjoying a meal in the DC Thomson Meadowside building's Vista Room.
Dundee City Council leader John Alexander said the delegates themselves had voted to come to Dundee at a recent meeting, highlighting the city's new status as a tourist hot spot.
He said: "At a time when there is too much inward looking, Dundee is continuing to punch above its weight and to make connections on a global scale.
"This visit from our international friends from the Unesco cities of design is a perfect illustration of our proactive, international approach.
"It's a real privilege and an honour  this delegation has come to Dundee and even more so when you consider that they voted to come to Dundee over some other international locations.
"I'm positive that they will have an outstanding week in our beautiful city."
Mr Alexander continued: "I've been clear that we will not and cannot sit on our hands and wait for opportunities to land on our lap.
"Over the last year, we've shown how such an approach can bring about tangible benefits, not least in bringing an international delegation which has representation from every single continent.
"Our Unesco status is a real source of strength and whilst it directly relates to design and the creative sector, it has a positive impact on the reputation of the city and on businesses.
"We are delighted to be hosting our international friends and particularly, in showing them how far we have come, using culture as a way of regenerating the city.
"But we'll also be recognising how far we still have to go and how determined we are to learn from others, such as experiences of Bilbao who have gained so much from culture."
Next week's event trails what will hopefully be a worldwide celebration of Dundee's cultural hotspot status in 2022.
The Courier revealed plans to bring the Creative Cities World Festival to the city earlier this year, in the wake of Dundee missing out on the European Capital of Culture bid for 2023.