He has starred as cannibal Hannibal Lector and genocidal General Stryker, but actor Brian Cox has warned of the true "horrors" Brexit might bring.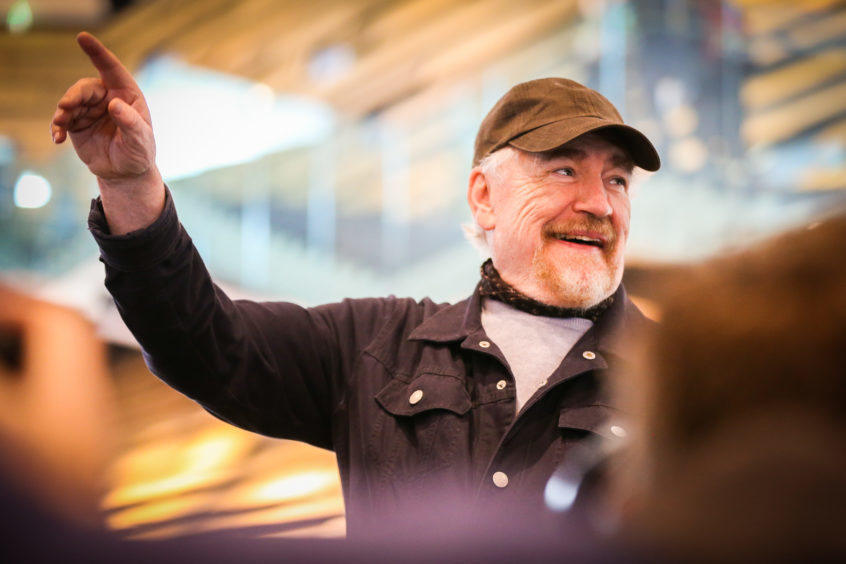 Dundee-born Cox is the latest name to lend his support for a so-called People's Vote, joining football star Gary Lineker, comedy writer Armando Iannucci, London Mayor Sadiq Khan and chef Delia Smith among others.
The Bob Servant actor, who recently took on the role of one-time Dundee MP Winston Churchill, has provided a voice-over for the campaign's latest advert.
In it, he recalls Churchill's thoughts on a united Europe, calls current US president Donald Trump an "idiot" and labels Boris Johnson and Michael Gove as "clowns" and Nigel Farage as a "Little Englander".
The UK voted to leave the European Union in June 2016, 52%-48% in favour.
In Scotland the result was 62%-38% in favour of remaining a member of the EU.
Cox said: "Lies were told, promises made that cannot and will not be honoured. The lack of consideration of our industrial and business enterprises, of relationships that have blossomed and flourished for over 40 years under our European alliance. The damage is incalculable.
"The devastating effect on our academic life, our universities, the waste incurred by abandoned joint European projects, projects for example in the arena of life sciences, dedicated to the betterment of the health of all nations.
"In 1940 with the threat of fascism knocking on the door of our island, Winston Churchill proposed that the people of France and the people of the United Kingdom be united by joint citizenship.
"Then in 1963, two years before he died he wrote: 'the future of Europe if Britain were to be excluded is black indeed'. Never have those words been as prescient as today.
He continued: "The rise of neo-conservatism, mirrored both in the East and West, fostered by the narcissistic thoughtless idiocy of the American president combined by the sheer vicious thuggery of the poisoner of Moscow.
"Now more than ever has there been a time where a united not divided Europe should hold and keep a balance of political sanity in our world.
"The opportunistic clowns of Brexit, Gove, Johnson and the little Englander Farage and the feudalist Rees-Mogg have shown not an iota of Churchill's vision and wisdom. The global political climate of 2018 is now so radically different to that of 2016.
"A People's Vote is vital in order that they be given the opportunity to reflect and review how the referendum of 2016 has been altered by the social political and economic nature of our lives today in 2018."
Prime minister Theresa May has ruled out the possibility of holding a People's Vote.
She said: "We have had the people's vote, and the people chose to leave."