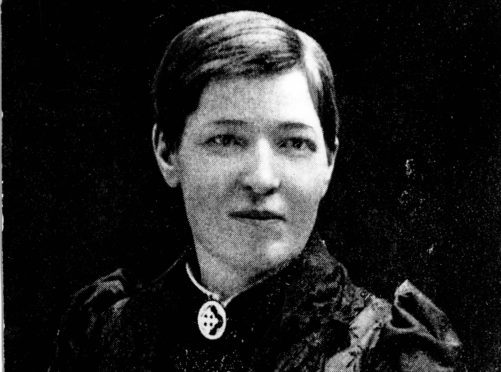 A pair of women linked to Dundee will be the first commemorated in the Hall of Heroes at the National Wallace Monument this week.
Busts of humanitarian Mary Slessor and Maggie Keswick Jencks, founder of the Maggie's cancer centres – including the one in Dundee – will be unveiled at the monument in Stirling on Wednesday.
The creation of the sculptures follows a public vote to decide which Scottish women should be the first to be honoured in the Hall of Heroes.
Maggie's Chief Executive Laura Lee said: "We are all incredibly proud that Maggie is one of the first women to be commemorated.
"It is a wonderful way to remember an inspirational woman and I hope everyone who sees the bust also pauses to think about the thousands of people with cancer, as well as family and friends, that have found support, at what is possibly the hardest time of their lives, thanks to her vision of a different type of cancer care."
Maggie Keswick Jencks, a writer, gardener and designer, came up with the blueprint for the Maggie's centres, notable for their architecture and landscape setting.
Their aim is to provide a caring and patient-oriented environment for cancer patients and there are currently 20 of them in the UK, including one in the Ninewells Hospital grounds in Dundee.
Mary Slessor, who lived in Dundee in the 19th century, was among the most celebrated Scottish missionaries and worked to improve the quality of life for native people in Calabar, Nigeria.
From the thousands of votes which were cast online and by visitors to the National Wallace Monument, the two women emerged clearly as the winners.
The busts were created by Graciela Ainsworth and Csilla Karsay.
Douglas Binnie, from the Mary Slessor Foundation, said: "The trustees very much welcome the opportunity to be involved with the unveiling of a sculpted bust of Mary Slessor.
"Mary Slessor was a weaver, a teacher, a magistrate a missionary and, above all, a humanitarian who staunchly defended the rights of children and women in incredibly difficult circumstances.
"In her work as a missionary she demonstrated a rare ability to combine steely resolve and uncompromising strength with deep compassion and remarkable selflessness.
"If Mary Slessor was alive today, she would have wondered what all the fuss was about."