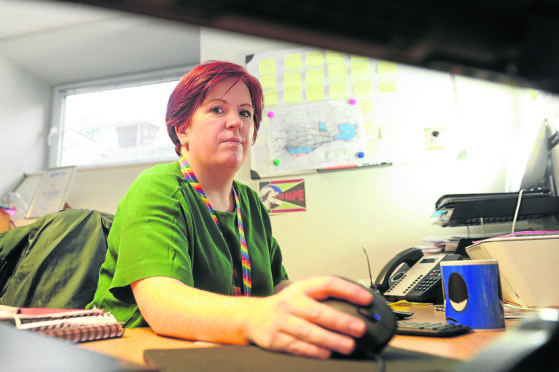 A Tayside women's shelter has received extra funding from the government as a result of being one of Scotland's busiest.
The Dundee and Angus Women's Rape and Sexual Abuse Centre (WRASAC) has been awarded an extra £74,000 from Holyrood to attempt to tackle the long waiting list.
Two new support workers are expected to be hired with the funding, which comes as part of the SNP's pledge to eradicate violence against women and girls.
Dundee women are currently waiting a little less than twelve months to see someone at the centre, while Angus women currently have to wait more than a year.
Sinead Daly, manager of the centre, said they were delighted to be receiving the much-needed funds.
She said: "The money we have been awarded is the joint highest level in Scotland and is a reflection on the size of our waiting lists and of how busy we are.
"Currently we have more than 120 women on our waiting list across Dundee and Angus, with women in the city waiting around 12 months and Angus women waiting more than a year to see one of our support workers.
"With this money we will be able to recruit more staff, so we are absolutely delighted to receive it.
"An individual support worker generally works with around 15 women, so adding to our staff will help us reduce waiting times.
"There will still be a list, but this will help us significantly help reduce it and I am looking forward to seeing what impact this funding will have."
Minister for Older People and Equalities, Christina McKelvie MSP, said: "We are committed to preventing and eradicating violence against women and girls.
"A huge part of delivering on that commitment is ensuring that victims of rape or sexual assault are able to come forward and access the right support when they need it.
"The work that rape crisis centres do is invaluable and that is why I am delighted to confirm the distribution to 14 centres – from Shetland to the Scottish Borders – of £1.5 million over the next three years.
"That funding will bolster the resource available to each centre to ensure that more people can receive support, more quickly, as well as helping these services plan for the future."