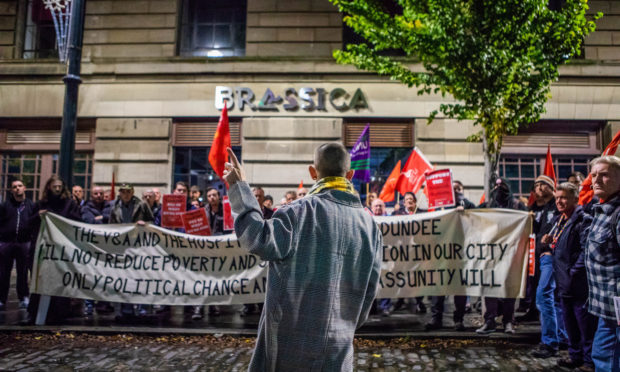 Workers at a closure-hit Dundee restaurant have staged a protest outside its former premises after a director told them he has "no legal obligation" to cover thousands of pounds owed to staff.
Around 100 demonstrators, including Marc Jackson, Unite Michelin convener, gathered on Shore Terrace last night to voice their anger.
Director Rami Sarraf, who owns dental practices in Dudhope, Downfield and Forfar, has offered former workers at the now closed Brassica restaurant the chance to transfer to a new eatery he plans to open at the same location.
But staff, some of whom have now taken on employment with other businesses, said they are still no further forward with clawing back £28,241 in unpaid wages and £9,200 in lost tips they claim to be owed.
Mr Sarraf and Tayone Foods business partner Dea McGill were given until 5pm on Tuesday to reach an agreement with Unite Hospitality Dundee, the union representing former employees, over the outstanding cash.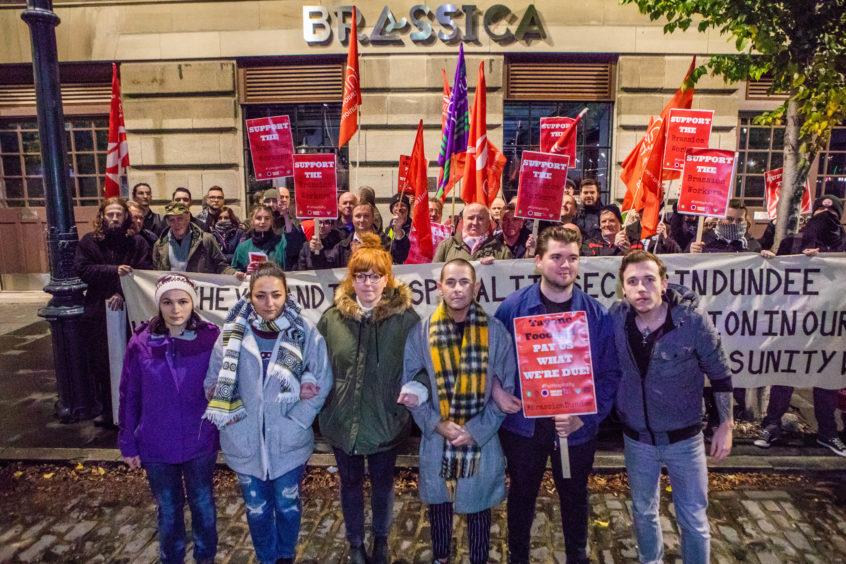 Union leaders confirmed on Wednesday that after being unable to strike a deal, "despite repeated requests and several hours of negotiations", it had launched a petition urging Dundee residents to boycott the new Brasserie Ecosse restaurant.
It forms part of a public campaign, called Pay Us What We Are Due, to pressure the former owners and calls on city councillors to decline a premises licence to Mr Sarraf's new venture.
Bryan Simpson, an industrial organiser with Unite Hospitality, urged the businessman to "do the right thing by his former staff and pay them what they are due".
He said: "Our members are taking a stand against what they see time and time again in the industry – phoenixing – where a company goes into liquidation in order to relinquish liability for wages owed to staff and then simply re-opens under a different name.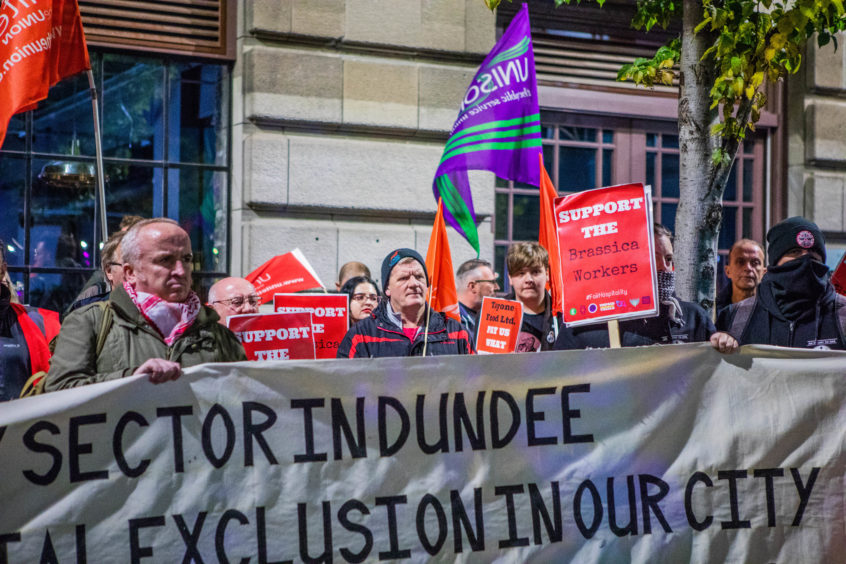 "Current legislation means the owner of Brasserie Ecosse cannot be held personally liable for the wages and tips owed to our members by the company he used to own.
"This is a deeply unfair process which means that the taxpayer must pay for the grave mistakes of business owners."
In an email seen by The Courier, purportedly from Mr Sarraf, he insisted around £1,200 of missing cash tips should be "reported to police by staff members that had control of the tips" but said he was unable to do so himself.
He also wrote "although I have no legal obligations to pay any of these", he would agree to cover half of the missing £8,000 of electronic tips, subject to verification of the amount owed and only after his new restaurant has opened.
The email makes no reference to a reported £28,241 further owed in wages, holiday pay and notice.
Police Scotland confirmed on Tuesday they were aware of a complaint by Mr Sarraf relating to the conduct of his business partner, but Ms McGill has denied any wrongdoing.
Mr Sarraf was approached for comment.