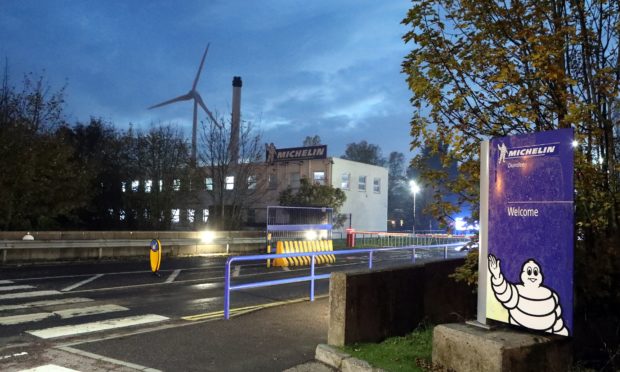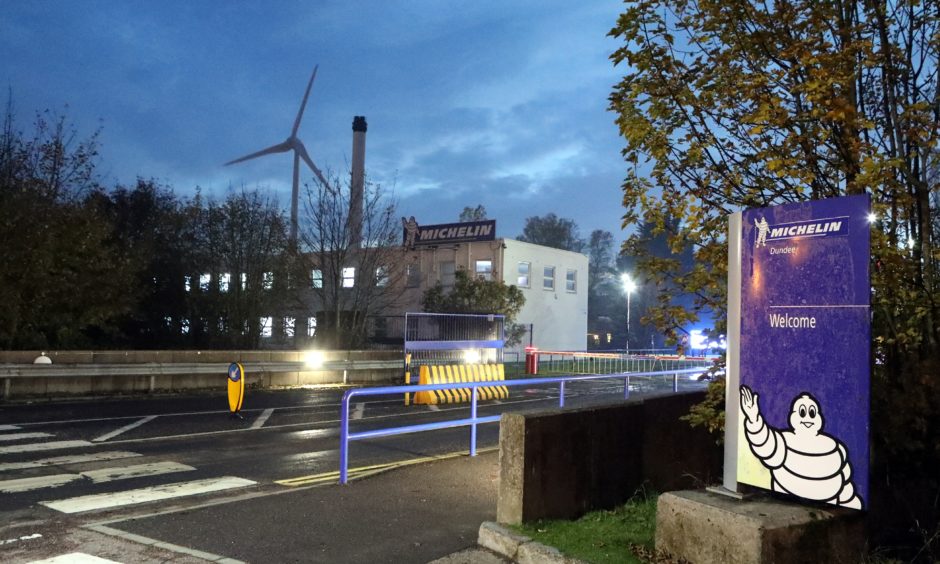 Dundee has lost 5% of its manufacturing employers while business numbers have grown across the rest of Scotland, new figures reveal.
A bulletin published by the Scottish Government on Wednesday recorded 975 additional manufacturing firms across the country since 2010, an increase of 11.4%.
Ten such businesses left Dundee during this time, however. The statistics cover the period to March this year so do not include the planned closure of the Michelin Baldovie factory, with the associated loss of around 850 jobs.
Analysis by The Courier can also reveal that 2,900 manufacturing jobs were promised to Dundee over the same eight-year period.
None have been delivered.
Spanish firm Gamesa announced plans to open a factory in the city in October 2010, with the potential for 200 jobs.
In March 2011, just months before that year's Scottish Parliament election, former First Minister Alex Salmond revealed Dundee was on the Korean manufacturer Doosan Power Systems' shortlist of locations for a wind turbine manufacturing base that would bring 500 jobs to the city.
The ex-SNP leader also promised 700 jobs for the city when he coordinated the signing of a Memorandum of Understanding between SSE, Forth Ports, Scottish Enterprise and Dundee City Council in December that year.
And in September 2016, David Webster, the manager of Dundee Port, said upwards of 1,500 jobs would "definitely" come to the city through decommissioning work.
Scottish Conservative North East MSP Bill Bowman said: "The SNP government is all too happy to take credit for the good things happening in Dundee.
"But the fact is, since the nationalists came to power, there has been a series of broken promises.
"Failure to come good on these promises means that when economic shocks like the Michelin announcement happen, they hit the area all the harder.
"That's an abject failure of government, and one which the SNP should take full responsibility for."
The newly released business figures showed a year-on-year 2.5% drop in the total number of private firms in Scotland. Industry leaders said this "spells trouble" for both the economy and local communities.
As of this March there were an estimated 345,915 such businesses, a decline of 8,830 on last year, marking the first reduction in the number of private registered businesses since 2011.
Andrew McRae, the Federation of Small Businesses' (FSB) Scotland policy chairman, said: "A decline in the number of Scottish businesses spells trouble for our ambitions for our economy and our local communities."
He added: "To tackle this problem, we need to see more people in Scotland choose to start up in business and develop a business environment which helps local firms thrive.
"There are roughly three times as many Scots employed by these operators than work in the NHS and our local authorities combined. By giving smaller businesses the best chance to succeed, we can boost prospects for the country as a whole."
Scottish Liberal Democrat leader Willie Rennie said: "We know Scottish growth has been marginal and this is being reflected in the falling numbers of businesses operating here."
A Scottish Government spokesman said ministers were "committed to helping businesses start up and grow".
He said: "Recent figures show the small business bonus scheme (SBBS) provided £254 million in rates relief to over 119,000 businesses in 2018-19 — a 65% increase since 2008-09 with around 104,000 properties being in receipt of 100% SBBS over the period.
"We accepted the recommendation of the Barclay Review to evaluate the small business bonus scheme and will announce the details in due course. Any findings will be addressed in time for the 2022 revaluation."