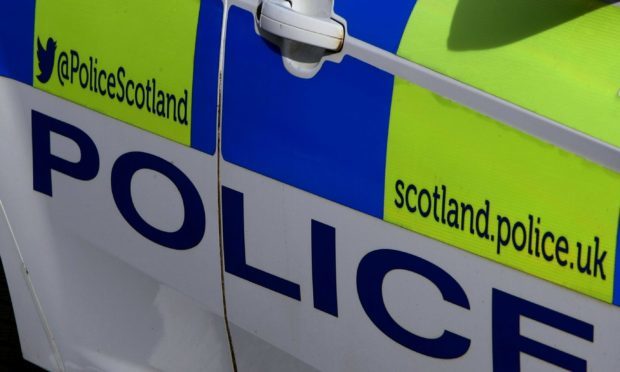 Police are investigating after a cyclist was injured in a hit and run during rush hour in Dundee city centre.
The incident happened at the corner of Guthrie Street and Brown Street on Wednesday at around 5pm.
A male fell off his bicycle on to the road junction following a collision with a blue BMW.
Witnesses spoke of their shock after the driver then began shouting and swearing at the cyclist, who suffered minor injuries, before speeding off.
Sarah Slater, who was walking down Guthrie Street at the time, said she was left shocked by the aftermath.
"I didn't see exactly how the accident happened," she said.
"But the cyclist, who was lying on the road, got up afterwards and was understandably upset.
"The female driver sped up as if she was going to drive away but then stopped after getting stuck in traffic.
"After yelling aggressively down the street at the cyclist she got back in her car and quickly drove away. I couldn't believe it.
"You would think that after hitting someone you would check if they are OK, regardless of whose fault it was.
"But this woman was angry at him. The cyclist could have been really hurt for all she knew."
The incident occurred at a time when the area was busy with vehicles and pedestrians.
Ms Slater added there were many people who saw the accident.
She said: "Some went to help the cyclist.
"I think they managed to get her registration plate and call the police about it.
"Hopefully they can find her because it was shocking behaviour."
A spokesperson for Police Scotland confirmed the incident was reported to them and appealed for information.
He said: "Police Scotland attended a road traffic incident involving a cyclist and a car at 5.10pm in Brown Street, Dundee on Wednesday.
"The cyclist suffered minor injuries and officers are keen to trace the driver of a blue BMW.
"Anyone with any information is asked to contact Police Scotland on 101, quoting reference 2855 of 7 November."