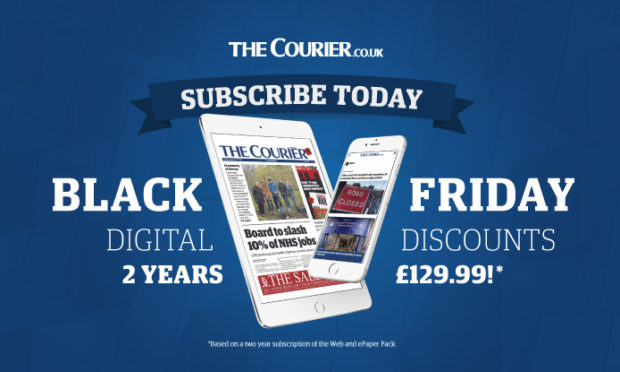 Do you want unlimited access to the best news, sport and features service in Tayside and Fife?
Do you want instant access to the best local news on the go or in the comfort of your home?
If so, then it's time to take advantage of The Courier's special Black Friday offer.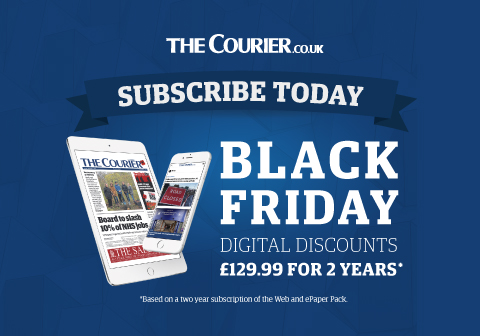 For a limited time only, we are offering TWO YEARS of access to our website, mobile apps and our e-edition at BETTER THAN HALF PRICE!
This amazing offer is available now but must end on November 26.
What's the deal?
It costs £129.99 for two years. That's a saving of £189.99!
As well as unlimited access to our website, you will be able to enjoy browsing a digital replica of our six-day-a-week printed edition AND have access to the Courier Live news app.
Great. How do I sign up?
It's simple. Just visit www.thecourier.co.uk/specialoffer
---
For queries regarding subscriptions to this website or our digital newspapers email courierdigitalsubscriptions@dcthomson.co.uk or phone 0800 0294956