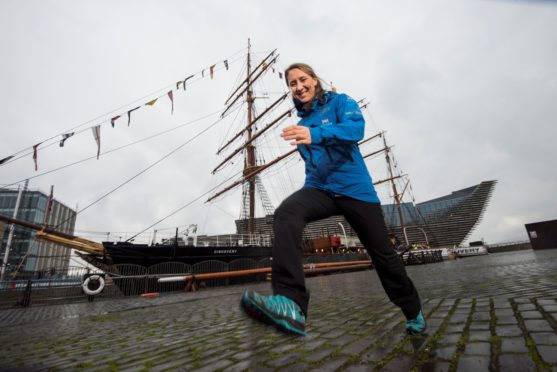 One of the first women to ski across Antarctica unsupported has signed up as The Cateran Yomp's 2019 ambassador.
The Yomp is Scotland's biggest endurance walking event and asked teams to hike across distances of 54 miles (gold), 36 miles (silver) and 22 miles (bronze) in 24 hours.
Major Sandy Hennis, one of six British soldiers on the British Army's Ice Maidens expedition  to ski unaided across Antarctica, was revealed as the event's 2019 ambassador at an event at Discovery Point.
She said: "I'm excited and honoured to be so closely involved with this fantastic outdoors event.
"Having skied 1100 miles in 61 days across uneven, often treacherous, ice in temperatures as low as -40C, I've discovered that it's possible to push yourself much further than you ever imagine.
"When we started training for the Ice Maidens Expedition, the six of us thought crossing Antarctica using only our own muscle power was an impossible challenge – but we achieved it."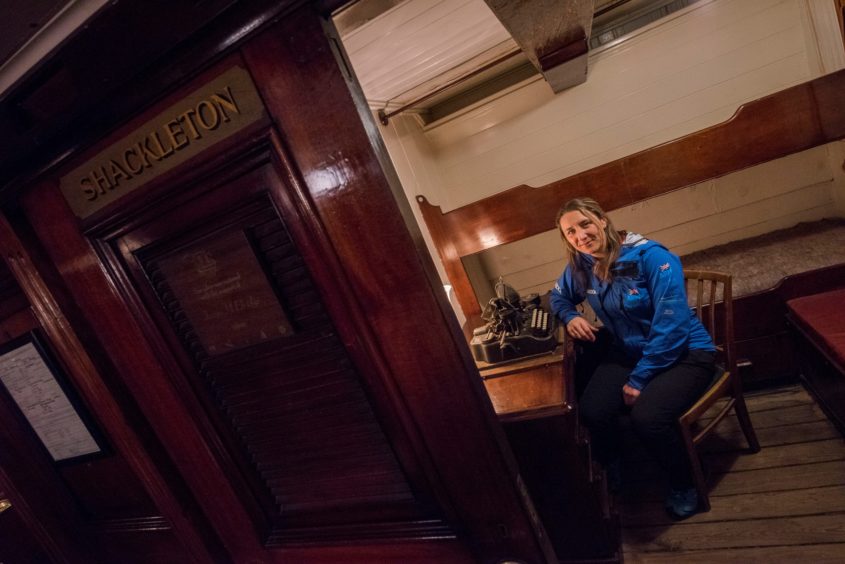 The 2019 Cateran Yomp, where civilians and soldiers walk side by side through some of Scotland's finest scenery, will be the ninth time the event has taken place in the Perthshire hills and Angus Glens to help raise money for ABF The Soldiers' Charity.
Last year's event saw more than 1000 walkers taking part, yet just 25% of those who signed up for the challenge were female.
"It would be great to see lots more women taking part in the Cateran Yomp," said Major Hennis.
"Before I went to Antarctica, I noticed a real lack of confidence among girls and women when it comes to physical endeavours. On my return from Antarctica, I vowed to inspire other women to get out there and do things they wouldn't normally attempt.
"It's important to never be put off by others or to give up on your dreams – and taking part in the Cateran Yomp is an excellent way of proving just what you can do when you set your mind to it."
As well as being a test of endurance, The Cateran Yomp raises money for a charity close to Major Hennis' heart.
She said: "For me, being involved in an event which has raised over £3 million in the last eight years for ABF The Soldiers' Charity is a bonus," said Major Hennis, who, before becoming a reservist officer with 37 Signal Regiment, was in the regular Army.
The Soldiers' Charity helps hundreds of thousands of people across the Army family, through individual grants and funding to other charities delivering support on their behalf."
More information on the Cateran Yomp is available here.