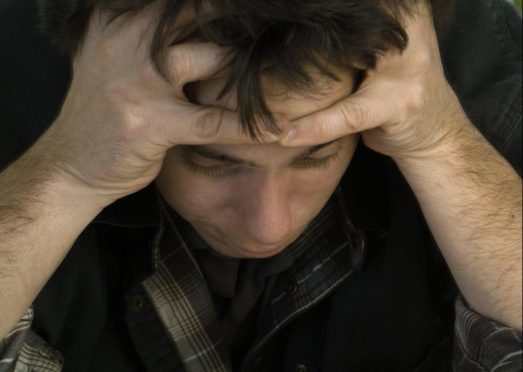 Nearly two thirds of Tayside youngsters seeking mental health support are waiting too long to be seen by specialists, an alliance of leading service providers has warned.
The Scottish Children's Services Coalition (SCSC) said young people are facing a mental health treatment "postcode lottery" and latest waiting time figures reveal services are "creaking at the seams".
The group found 10 of Scotland's 14 regional health boards failed to meet the Scottish Government's 18-week waiting time target for young people to receive treatment from Child and Adolescent Mental Health Services (CAMHS).
Around 64% of youngsters accessing services in Tayside had to wait longer than 18-weeks to be seen by a specialist, the worst record in Scotland, and at least one faced a delay of more than a year.
201 of 313 CAMHS referrals in Tayside broke the target set by ministers, while the average waiting time of 25 weeks was also the highest across all NHS boards in Scotland.
North East MSP Bill Bowman slammed the figures as a "gross failure" of patients.
He said: "Poor workforce planning has created an environment in which NHS staff are desperate to help – but they are overwhelmed because there aren't enough of them. New staff should have been trained years ago.
"The SNP's strategy is failing patients in Tayside more than anywhere else in Scotland at present. That is a grim statistic."
The SCSC has called for a "radical transformation" of mental health services in Scotland and urged ministers to increase investment in CAHMS to deliver a renewed focus on prevention and early intervention.
Children to wait longer for mental health help because of recruitment red tape at NHS Tayside, report says
A spokesperson said: "These latest waiting time figures demonstrate that we are continuing to fail many of our children and young people with mental health problems.
"No longer can mental health be viewed as a 'Cinderella service' and we must put money behind the rhetoric if we are to just keep pace with investment south of the border."
Liberal Democrat health spokesman Alex Cole-Hamilton said it was a "disgrace" the number of youngsters waiting over a year for help was on the rise and said mental ill health in the age group is now at "crisis levels".
A Scottish Government spokesman said: "We're clear that we must continue to build services in the community to meet significantly rising demand and take pressure off specialist services.
"That is why we're investing an additional £250 million into mental health to support measures such as counsellors in every secondary school, improved training for teachers, and more nurses in schools and counsellors in universities and colleges.
"Any young person referred to mental health services should be assessed in the period prior to treatment starting, and we expect health boards to provide appropriate support during that period."